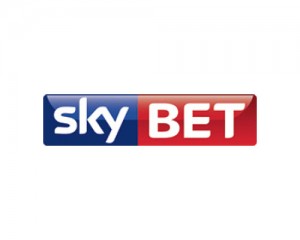 If you are someone who has been betting for the better part of 20 years or more then there is no doubt that you will have witnessed one of the most sweeping changes within any industry in the history of humankind.
Two decades ago, most bets were placed in betting shops on a relatively small number of markets.
Fast forward to the present and how the market has changed. Nowadays, you are more likely to bet online via your PC or your mobile phone or tablet than you are in a shop.
The amount of sports you can bet on is increasing, as are the number of betting markets available on those sports. The number of betting companies you can bet with has also increased markedly and one of their key strategies to attract new customers is the real of Live In Play betting.
Indeed almost any new company worth its salt has realised that to attract the typical betting fan of the 21st Century, you need to offer them a rich and varied In Play betting service. Sky's betting site SkyBet is a prominent name amongst the companies operating in the UK, so how does it's In Play service compare to others available to UK customers?
Key features of SkyBet's In Play betting service
The good thing about being a customer with SkyBet (and if you aren't yet but want to join, you can get the latest Sky no deposit bonus information by following the link) is that you cannot really miss the sites Live In Play betting options as they are slap bang in the middle of your screen once you have loaded up the website.
That is the case whether you have accessed the site from a computer, or from any mobile device and whether you access via the website or the SkyBet app.
There is also a Quick Link on the left hand side of the screen which takes you to the Live Betting options (although essentially, this just scrolls the screen down slightly to bring the main menu up to the top of your screen).
The first features is the Live On TV option. This lists the events that you can currently view on television on the UK. This does include all the free-to-air channels such as BBC 1 and 2, ITV and Channels 4 and 5, as well as subscription channels such as BT Sport and of course all the Sky Sports channels.
This is important as SkyBet does not host any live streaming events on its site.
After this option all the current Live Betting events available on Sky Bet's service are then listed under their sport headings. SkyBet's main focus is usually on Football, Cricket and Tennis but also features sports such as basketball, Formula 1, boxing, golf, Snooker and darts, depending on what events are taking place in each of these sports.
In general, the number of sports on offer is somewhat fewer than you can find on competitor sites. For example, on the day that we reviewed SkyBet's Live In Play service, the company offered live betting on Football, Cricket, Tennis and Basketball at the time we reviewed. However at the same time on a competitor site, the same four sports, plus two others, Volleyball and Bowls, were available.
The All tab on the right hand side of the screen, simply lists all the In Play betting markets currently available on SkyBet and next to that is the Calendar option, which is denoted by an icon which looks like a page from a desk calendar.
This is a useful tool as it lists all the forthcoming events that SkyBet will offer Live In Play betting on over the next week or so. Events are listed in chronological order , but while the list of events available for the next day will be accurate, for dates further in the week other markets will be added to the sports available (particularly for Tennis and Soccer markets).
One other feature to note is that when you view a list of sporting events, if there is a SkyBet Price Boost available on it, this will be indicated with a yellow "Boost" icon, denoting that there is such an offer on this market and also the number of price boosts available on that sporting event will be denoted. This is because some events may have more than one price boost offer available.
Placing a bet using the In Play service is very easy and you follow the same process for placing any other bet on the site. Simply click on the odds of the bet you want to add it to your betting slip, enter your stake next to the bet and then click the Place Bet button. Remember though, with In Play betting, odds can change quickly so you may have to act fast to get the price you want for your chosen bet.
In essence, that is all there is to the SkyBet In Play service. It is very easy to find, easy to use and with the Price Boost options, can offer punters very good value on some bets. There's a decent choice of markets available with all the major sporting events covered by the service, although some smaller sports events are not available, whereas with competitor sites they may well be.
What is missing from SkyBet In Play Betting?
While there looks like there's plenty available on SkyBet's In Play service, there are some notable omissions. We've talked about two of these key omissions briefly above.
The first and most glaring omission is the lack of live streaming. This is a real concern given that live streaming and in play betting are generally considered by most people as being one and the same thing on many sites. The fact SkyBet doesn't offer live streaming for sports events, whereas competitor sites like Bet365 offers live streaming of thousands of events every year, is a big negative mark against the site.
Another negative mark is that SkyBet doesn't offer as broad a range of sports to bet on In Play as competitor sites. While all the major sports are covered, and in great detail, some lesser sports may well not be available on SkyBet when they are available elsewhere.
What's the verdict?
In short, SkyBet offer a serviceable and enjoyable In Play betting service that serves all the main sports across the world and in the UK very well. The Price Boost option does offer great value on selected bets each day which enhances the service but it does suffer greatly from a lack of live streaming and a less so from a smaller choice of sports.
In truth, unless you are a keen punter who finds great value in lesser sports markets, you won't really miss betting on bowls and other similar sports, but you will miss the live streaming option. That's not an issue if you can watch your sporting event elsewhere, but if you want to tune in and watch while you bet, SkyBet isn't the best choice.
However, in terms of potential value and a wide choice of in play betting across major sports and if you have access to a TV while betting SkyBet is a perfectly serviceable and enjoyable live in play betting option.
If you're looking to try something totally new, maybe you should take a look at Sky's Virtual Sports betting.