Although the dream of playing as a high roller such as the likes of Daniel Negreanu, Phil Ivey and Tom "Durrr" Dwan  remains an elusive dream for the majority of poker players, it remains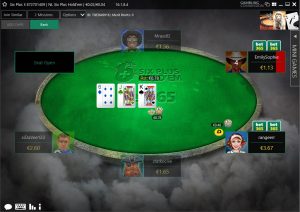 an ambition nonetheless. While promotions, such as Bet365's recent Vegas offer, can give a fortunate few a chance to experience life as a high roller, for the majority of poker players, it is the lower stakes tables where we will make it, or go busto trying.
What this means is that while the typical poker players head is filled with dreams of winning a million pounds at the tables, in truth, we are more likely to be playing for £1, £5 or £10 stakes due to the constraints of time and bankroll.
Therefore, if the general aim of a poker player is to remain profitable and grow your bankroll so you can perhaps play in some higher value events without busting yourself in the process, you will need to make some sensible choices about which lower stakes games to play to help you accumulate your poker wealth.
The good news is that at Bet365 Poker, which you can easily join after reading our extensive review (which gives you all the Bet365 bonus information you'll need to activate your new player bonus), there is an excellent choice of low stakes game, and even free to enter games to hone your skills quickly and most importantly, affordably.
Outlined below are five of the best Bet365 Poker low stakes options for poker players, featuring a range of different game types (Sit & Go's, Cash Games and also Multi Table Tournaments). These games should be your first port of call, initially to hone your skills and strategies and then to help you build your bankroll.
Multi Table Tournaments
€25 and €50 Guaranteed Freerolls
One of the best things about Bet365 Poker is that you can enjoy up to four fantastic multi player tournament freeroll events every day with €125 in prize money up for grabs in total. There are three €25 freeroll events each day plus another €50 freeroll.
These events are completely free to enter if you are a Bet365 Poker customer, all you need to do is ensure you register for the start of the event when registration opens half an hour before the tournament is due to start.
These events do attract a lot of players and they are the perfect training ground to hone your multi table skills, especially once you have got past the early stages of the tournament. However, playing one tournament to completion can take a while, so you will need time in order to compete in these events.
Essentially, these are perfect copies of most other MTT's on Bet365 Poker, only you don't have to pay to enter and the prize money on offer for each is relatively small, but as a training tool and a source of small cash wins, they are invaluable to the lower stakes player.
€10 and €20 Guaranteed Super Turbo
If you want to experience Multi Table action but at a much faster pace, or if you only have a limited amount of time to devote to a tournament, then check out the daily €10 or €20 Guaranteed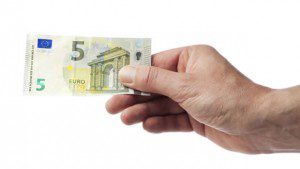 Super Turbo events held regularly on the site.
These events cost just €0.20 to enter in many cases and given that they are a Super Turbo event, that means that players start with a much smaller stack and that the Blinds in the tournament rise more quickly.
The effect of this is that players are forced into action with a wider range of hands than usual and that as a result, players are eliminated more quickly and thus the tournament comes to a close more quickly than usual.
These events are superb to play in not just because they are cheap, but also because they often don't attract huge amounts of players, which means you stand a better chance of finishing in one of the cash positions. They also help players develop their skills under pressure and also hone the ability to play a wider range of hands.
Cash Tables
€0.02/0.04 or £0.05/0.10 tables
If you want to hone your skills in the purest form of the game for many traditional players, then head to either of the two tables outlined above. Bet365 will have several tables at these stakes in action at any one time.
The maximum buy in you need for each table (and it is strongly advised to take the maximum buy in with you in a session) is just €5 for the first table and €10 for the £0.05/£0.10 stakes tables. By taking the maximum buy in, you immediately gift yourself additional time to play patiently and allow your strategy to come to the fore, without being forced to wager hands where you are likely to lose.
The nice thing about Cash Tables is that you can play for as long or as short a time as you like, but your aim should always be to record a profit if you can. That means you need to strategise carefully about which hands to play and when.
Also don't be fooled into thinking it will only be newer or inexperienced players playing at the lower stakes tables. Many very good poker players earn a living from the money they make at the lower stakes tables more so than at higher stakes games.
Speed Hold'em €0.02/0.05 pool
If you want to play a cash game, but one which is much quicker, then Speed Hold'em is a great choice and the €0.02/0.05 pool is where you should play. Buy ins cost from €2 to €5 and the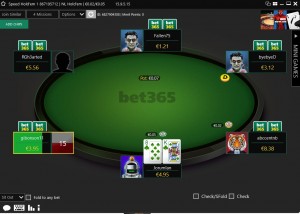 nature of the game is that you can fold and be dealt into a new hand immediately.
Remember, the pace of game here is much faster than at standard cash tables, so if you keep folding, you will pay the blinds more quickly and this can soon eat into your stack. You still need to play with a sound strategy and you can't just wait for the pair of aces to come along before deciding to play a hand.
Sit & Go Games
Twister Poker €1 and €2 Games
If you like fast action for small stakes combined with a better than usual chance of success, head to the Twister Poker room where for a stake of just €1 or €2 you could be playing for a prize of anything from double to 1000 times your stake money, against just two other opponents.
These games are excellent training for playing against smaller number of opponents and heads up poker, but you still need to develop a winning strategy to enjoy success at the tables in the long term.
Double or Nothing €0.10 to €1 Games
Bet365 offer a number of excellent Double or Nothing games starting at just €0.10 but going up tp €50, though as a lower stakes player you would ideally play for stakes of €1 or below.
The aim of this Sit & Go is very simple, just finish in the top three players at the table and if you do, regardless of how many chips you have left, you'll double your money. So if you buy in for €1 you would receive €2 in winnings if you are one of the 3 remaining players left at the table after three players are eliminated.
All these options above are a great way for the lower stakes player to gain experience and start to build their skills, strategies and abilities in the game, while also not hitting their bankroll too hard. Eventually too, as you improve, you will find that your play is becoming more profitable at the tables allowing your bankroll to gently build.