Although online poker has taken off in a huge way over the past ten years or so, there are still a number of people who may not yet have taken the plunge into playing for real cash with an online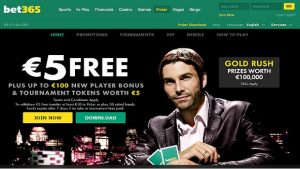 poker site. Whether these are people who play poker socially (perhaps on social media sites like Facebook), or whether they are those who played at home, or in the casino but are yet to try things out online doesn't matter. There is still a steady stream of new players taking up the online challenge every month.
That means for online poker sites, the challenge is on to offer new players the best possible deal to choose them to sign up with their site. For a long while now, Bet365 Poker has been amongst the front runners when it comes to this format of the game and now their new player offer is perhaps the best ever deal.
However, to ensure you claim all aspects of your new player offer on a poker site can be tricky, especially if you are a new player. Therefore, in this article, we are going to take you through the simple steps you need to take in order to ensure you receive ALL your available bonuses at Bet365 Poker when you sign up.
To start the process of claiming your Bet365 bonus, click on the previous link to take you to our specialist offer page, however we'd advise you to read through this article first, so you are completely sure on how to claim every benefit available to you as a new customer at Bet365 Poker.
Step One – Download the Poker client software/app
Depending on whether you want to play on your PC, or a mobile device, you need to download the Bet365 Poker software. This is a simple download from the Bet365 site, or you can download it from the App store if you have an iOS device such as an iPhone or iPad.
Once the download has completed, the installation will begin and is entirely automated. Once the software has installed, you are ready to access it and begin the registration process.
You can of course download the software onto your PC and Mobile and access your account from both, although it is simpler to set up your account initially using one of the options above before downloading and logging into your account using your created username and password.
Step Two – Signing up and your free £5 Cash Game Ticket
Once the client software is installed and you have accessed it, you need to now register with Bet365 Poker as a customer. The great news is that to access your first benefit, you do not need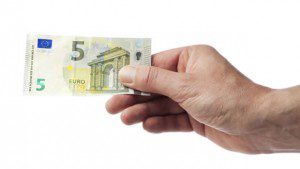 to make a deposit at this point.
All you need to do is register your details with the site to become a customer. When you do and when you head to the Poker Lobby, simply create yourself a nickname (this is the name you will see at the tables to represent you) and when you do you will receive a £5 Cash Game Ticket.
This free £5 Cash Game Ticket comes with no strings attached and allows you to buy in to a Premium Cash Game table on Bet365 Poker. This is a slight change to the old offer, which saw you given £5 in tournament tokens at this point.  You can play through your £5 Cash Game Ticket without making any deposit.
At this point, if you decide the site is not for you, you can stop playing. You will owe nothing and you won't have to pay Bet365 Poker back the £5 you have played through.
However if, as most people experience, you enjoy the site and want to play more. You now may want to make a deposit into your account and this is where you gain access to THREE more fantastic offers as a new player.
Step Three – Making a deposit: Three more Poker bonuses are yours
Now comes the time to make a deposit into your account but you need to take a little time here to consider the next step of your bonus, which is essentially a matched deposit bonus of up to 100% of your initial deposit (up to a maximum of €100).
What this means is that for every €1 you deposit into your account as a first deposit, from €5 up to €100, Bet365 Poker will gift you the same amount as bonus cash. You can access this bonus cash by earning Merit Points every time you play a real cash game on Bet365 Poker.
Your bonus cash is held by the company and is released in chunks of €1 instalments initially for every 15 Poker Points you earn. Once you have earned five instalments, you then receive the rest of your bonus in instalments of €2.50 for every 225 Merit Points earned.  You have 60 days to claim the full amount before any bonus Euros expire.
In addition to your deposit bonus, you will also receive another €5 worth of free poker. This time in the form of Tournament Tokens (specifically, one Premium Steps Step 3 buy in (€2.50), one Premium Steps Step 1 buy in (€0.50), one Twister Sit & Go entry (€1 buy in) and one €1 tournament ticket for any scheduled Sit & Go game).
You have seven days within which to use all your tournament tokens at Bet365 Poker before they expire.
Finally, the third bonus you receive is 10 Free Spins on any qualifying slot that is available from within the Poker Lobby. In addition to poker, Bet365's Poker Lobby also allows users quick access to a number of slot games to play from within the poker software. It is on these games that you can use your 10 free spins. You have seven days within which to use up the free spins before they also expire.
Step Four – Don't forget your Welcome Mission!
As a new player, you can earn some additional bonuses by completing the Welcome Mission, which becomes available for you to complete as soon as you create a nickname in the Poker Lobby.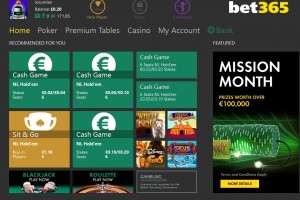 This is tied in with Bet365's popular missions-based promotions which have been running successfully on the site for around 18 months now.
To qualify for a Tournament Ticket package worth £5 in addition to the one outlined above you need to complete the following three simple missions:
Log into the Poker Lobby twice (you can log in via desktop or mobile)
Deposit or Transfer €10 or more into your Bet365 Poker account
Play in Two Sit & Go games, with three entrants or more, during two different qualifying periods. Qualifying periods are daily between (00:00 GMT and 23:59 GMT). So essentially, you'll need to play in Two Sit and Go Games of three players or more on two different days to complete this aspect of the mission.
The prize for completing the Welcome Mission is one Premium Steps Step 3 buy in (€2.50), one Premium Steps Step 1 buy in (€0.50), two Twister Sit & Go entries (each a €1 buy in)
As you can see, Bet365's newest offer for new customers is their best ever value and will mean new customers can enjoy plenty of great value poker without having to spend a large amount of money in the process. Why not join Bet365 Poker today and see for yourself what great value this introductory offer is?