Well, last week proved to be arguably THE decisive moment in the Premier League title race.
Last weekend's results proved to be decisive for a couple of reasons. Manchester City's 3-0 win at Everton coupled with Arsenal's 0-3 home defeat to a rampant Brighton means that City now just need to win one of their remaining two games to retain their title.
While Southampton's home defeat by Fulham sentenced them to relegation meaning that they will play next season in the Championship.
However, there is still the race for the third and fourth place spots in the Premier League to be sorted out over the next few weeks with Newcastle and Man Utd still very much in the driving seat but Liverpool and Brighton starting to push hard for those Champions League spots.
And at the bottom, there is a battle between Leicester, Leeds United, Everton and Nottingham Forest as to which two teams will go down along with Southampton this season.
As always, you can enjoy a wealth of betting on each of the games this week with bet365 Sport and don't forget to check out their Bet Boost options which can offer some great value improved odds bets on selected bets.
But let's begin with a look back at the results from the last set of games.
Premier League Matchday 36 Results
Leeds United 2-2 Newcastle United (Ayling 7, Kristensen 79), (Wilson 31pen, 69pen)
Southampton 0-2 Fulham (Vinicius 48, Mitrovic 72)
Chelsea 2-2 Nottingham Forest (Sterling 51,58), (Awoniyi 13,62)
Aston Villa 2-1 Tottenham (Ramsey 8, Douglas Luiz 72), (Kane 90pen)
Manchester United 2-0 Wolves (Martian 32, Garnacho 90+4)
Crystal Palace 2-0 Bournemouth (Eze 39,58)
Everton 0-3 Manchester City (Gundogan 37,51, Haaland 39)
Brentford 2-0 West Ham United (Mbuemo 20, Wissa 43)
Arsenal 0-3 Brighton (Enciso 51, Undav 86, Estupinan 90+6)
Leicester City 0-3 Liverpool (Jones 33,36, Alexander-Arnold 71)
Those results (and not including this week's Thursday night game between Newcastle United and Brighton) left the Premier League table as shown in the link.
It shows City need just three more points to be confirmed Champions, although realistically two more will be enough given City have a +20 goal difference better than Arsenal (+61 compared to +41).
We can also see Southampton's maximum points total is now 30, which not only means they are relegated but that they are also unlikely to move off the bottom of the table even if they win their final two games of the campaign.
Premier League Matchday 37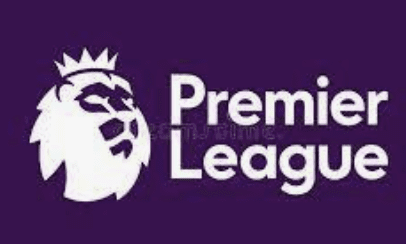 All games kick off at 3pm unless otherwise stated. All odds shown were correct with bet365 Sport at the time of writing but may have changed in the meantime.
Saturday 20th May
Tottenham Hotspurs v Brentford (12.30pm)
Will the real Tottenham Hotspurs please stand up? Ryan Mason seems to have taken on a team very much in need of guidance and as yet, there is no news of a full-time manager being close to being appointed in readiness for next season and I think Spurs form is suffering as a result of that lack of clarity.
They face a Brentford side that have not beaten Spurs in any game since March 1948, though the Bees have landed draws in their last two Premier League games with Tottenham at home, a 0-0 draw in April 2022 and a 2-2 draw on Boxing Day in 2022.
All the data, apart from recent form, points to a Spurs win and they do have home advantage, plus Brentford will be without Ivan Toney, who was banned for eight months this past week for betting on games. So for that reason, I am going to go for a Spurs win here.
Tip – Tottenham to win and both teams to score – no – 12/5
Liverpool v Aston Villa
Since beating Liverpool 7-2 in October 2020, Aston Villa have played five and lost five against the Reds and this trip to Anfield, where they have not won since 2014, provides a very stern test for Unai Emery and his in-form Aston Villa side.
However, they face a Liverpool side who have won all their last seven Premier League games and who are on a mission to try and break into the top four to claim a Champions League spot next season, as they chase down either Man Utd or Newcastle United, or both over these last couple of games.
The homes side must win this game and I think they will, but I can see Villa scoring at least one goal to keep things interesting.
Tip – Liverpool to win and both teams to score – yes – 7/4
Fulham v Crystal Palace
Both of these London sides are safely ensconced in mid-table, with Fulham 10th and Palace 12th, although eight points separate the two and Fulham have a 12-better goal difference than Roy Hodgson's Eagles.
Palace have lost just one of the last six against Fulham, but that defeat came in the game earlier this season when Fulham were hugely impressive 3-0 winners over Patrick Vieira's Palace team on Boxing Day.
Two of Palaces last three wins over Fulham have come away from home, so I don't think playing away here will faze them too much and as a result, I think that a draw is the likely outcome.
Tip – Draw – 12/5
Wolverhampton Wanderers v Everton
Everton fans will be hoping their team can land another win on the road here against a Wolves side who are now well clear of the relegation battle and looking forward to another season in the Premier League next year.
However, they face a Wolves side that have won their last four home games without conceding a goal, including wins over Chelsea and Aston Villa in that run. Everton will point to their stunning win over Brighton, but that result has been the exception rather than the rule for the. Toffees this season.
I have no doubt Wolves will want to give their fans a solid performance to finish the season at Molineux and if they can get the first goal here, as I think they will, I can see them going on to claim a win which would leave Everton in the relegation battle on the final week of the season.
Tip – Wolves to win – 7/4
Bournemouth v Manchester United
Manchester United need to win to keep Liverpool and Brighton at bay and they take their somewhat inconsistent away record to the south coast here for a game against a Bournemouth side that have lost their last two, but who are also safe from relegation.
That may play into United's hands here as it means that the Cherries are likely not going to be right at it as they would have been if they were in a relegation battle still, but the flip side of this is with the pressure off, they could also be more dangerous.
Either way, if you just look at the quality of both squads, it is obvious that United are the team to back here and that is what I am doing.
Tip – HT/FT – Man Utd/Man Utd – 13/10
Nottingham Forest v Arsenal (5.30pm)
The facts are simple for both these teams. Both need a win. Arsenal to give themselves any hope of stopping City winning the title (and even then the chances of that are minute), while for Forest a win would likely ensure that they are playing Premier League football next season.
A draw would not be a great result for either team as it would mean Forest remain in the relegation battle (unless both Leicester and Leeds lose this week) while it would mean Manchester City are all-but Champions ahead of their game with Chelsea given their goal difference.
Mikel Arteta will want a response from his team from last week's disappointing home defeat by Brighton and I think he will get it here in what could be a tough day for Forest fans.
Tip – Arsenal to win and both teams to score – 2/1
Sunday 21st May
West Ham United v Leeds United (1.30pm)
West Ham's mood heading into this game will be decided by the result of their Europa Conference League semi final 2nd leg tie against AZ Alkmaar on Tuesday night. If they get a positive result they will be buoyant ahead of a European final. A loss could see them deflated.
For Sam Allardyce's Leeds United team, it is not quite a win at all costs situation for them, although if they don't win and Everton do, they'd need help from other teams to stay up on the final day of the season as well as winning themselves.
So this is a tricky game to predict and I think we know what to expect from both teams here. West Ham will try to play football, Leeds will play the percentages and that may well be enough for them to pick up a point here.
Tip – Draw – 5/2
Brighton v Southampton (2.00pm)
A south coast derby which sees the already relegated Southampton trying to upset Brighton's chances of reaching the European qualifying places. On recent form, that looks unlikely with Brighton in solid form, that home defeat against Everton apart.
Southampton's away form has been better than their home this season which is the only hope that I can give them. The Saints youngsters have wilted under the pressure of fighting off the relegation that seemed inevitable when they lost to Nottingham Forest a week or so ago.
I feel Brighton will win this but they are not good odds to back, so I am going for Mitoma to score anytime for the Seagulls here.
Tip – Kaoru Mitoma (Brighton) to score at any time – 11/10
Manchester City v Chelsea (4.30pm)
It is hard to sum up just how superb Manchester City were in midweek in destroying Real Madrid 4-0 at the Etihad to beat them 5-1 on aggregate. Pep Guardiola's team showed total dominance of the Spaniards and it could have been 6 or 7 but for a trio of incredible Courtois saves from Haaland.
Chelsea come into this game with just one win under Frank Lampard and with a team that looks fractured, ill-at-ease and trying to find its new identity. Mauricio Pochettino is going to have a hell of a job turning this team's fortunes around in time for next season.
I am expecting a Man City masterclass once again here to seal the title and I think Erling Haaland will want to go out with a bang, so back the Norwegian to end his goal drought with a hat-trick here.
Tip – Erling Haaland (Man City) to score a hat-trick – 7/1
Remember to check back next week for what will be the final set of tips for the Premier League season when regardless of results this week, there will likely still be plenty to be decided on what should be a dramatic final day.