This week we take a look at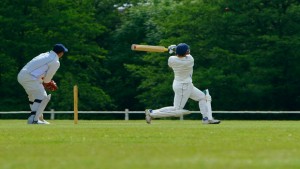 three of the most common bets placed every day on every sports betting site in the world.
These bets are the Win bet, the Each Way bet and Accumulator Bets (including Doubles and Trebles). Betting to win is arguably the most common bet made in the world and is used across a wide range of sports. It is perhaps the first bet any punter will place due to its simplicity.
Each way betting is very popular in sports with a higher number of competitors (such as horse races, golf tournaments or similar) while accumulator betting is popular across sports with multiple events taking place over a relatively short space of time (such as horse racing meets or football fixtures over the course of a week or weekend).
Every sportsbook in the world will likely offer all of these bets across a wide range of sports and due to their immense popularity, we have put them together and covered them in this single article.
What are Win, Each Way and Accumulator Bets?
Although these are three very common bets and often put together, they are actually very different bets to each other. Let's explore the anatomy of each of the three types of bet individually.
Win Bets
Win bets are perhaps the easiest bets to understand of all bets as they are so simple to understand. Simply put, a win bet is a wager that the selection you make is going to win its sporting event. That can be a horse in a race of many runners, or a football team competing in a match against another team or even a game of bowls between two competitors.
You place your bet on your chosen selection by clicking the odds and adding it to your bet slip, entering your stake and then if your selection wins, then your bet wins. If your selection loses (or there is a draw and you did not back the draw), then your bet loses.
Each Way Bets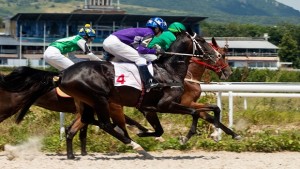 Each Way bets are slightly more complicated than Win Bets as they add another element to the bet and that is the option to earn a return on your bet if your selection is placed. Each way bets are generally only available on sporting events with a significant number of competitors such as horse races, golf tournaments, tennis tournaments and similar.
An each way bet is essentially two bets (which is why a £10 Each Way bet would cost you £20). Your stake is split into the two bets you need to cover.
The first is a bet on your chosen selection to win the event in question. Half of your stake is placed on this outcome at the stated odds.
The second bet is on your selection finishing in a paying place in the event. In a horse race this is usually either the top two, three or four depending on the number of runners in a race. In a golf tournament, it may be the top three, four or five places in the competition. The criteria for what qualifies as a paying place can change from event to event quite considerably.
In addition, this second bet is also paid out at a stated percentage of the stated odds of your selection. In horse racing for example, this is often 1/5 or 1/4 of the odds selected.
The good news with Each Way bets is that they are more flexible. If your selection wins then you win both parts of the bet. If they only finish in a paying place, then you lose the "Win" part of the bet, but you win the "Place" part of the bet. If they finish outside of the paying places, the whole bet is lost.
Accumulator Bets
Accumulator Bets are multiple selection bets. Convention means that an accumulator usually refers to bets of four or more selections as bets involving two or three selections are called Doubles and Trebles, but these bets are worked out and operate under the exact same conditions of all accumulator bets, they just have fewer selections.
Regardless of how many selections you have in an accumulator bet, the one maxim to remember is that in order for the accumulator to win, all your selections must win. If just one selection lets you down, then your bet is lost.
How are the returns on each of the bets calculated?
As each of the three bets above are very different, the returns for each are calculated differently. We have used one example for each type of bet below to show you how returns are calculated for each bet.
Win Bet Returns
Sonia placed a £10 bet on Andy Murray to win the Wimbledon Tennis Championships at odds of 4/1. Murray then goes on to win the tournament.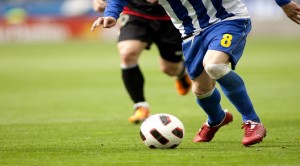 In this example, calculating how much Sonia wins is very easy. Murray was backed at 4/1, so her £10 bet would return winnings of £40, plus her £10 stake back for a total return of £50.
Each Way Bet Returns
Let's now say Sonia placed a £20 Each Way Bet on Andy Murray to win the Wimbledon Tennis Championships at 4/1.
If Andy Murray wins the tournament, then Sonia would receive back £68 in total returns for her bet, a total profit of £48. She'd win £50 for the Win part of the bet and £18 for the Each Way part.
However, if Murray was only placed in the tournament, her total return would be £18, and she would lose £2 on the bet.
Accumulator Bet Returns
Let's say Sonia also places a £10 four-fold accumulator bet on the following selections:
Liverpool to beat Manchester United (2/1)
Everton to beat Southampton (evens)
Tottenham to beat Arsenal (11/10)
Manchester City and Chelsea to draw (13/5)
If all the selections on her bet won, then she would return £453.60 in total, for a total profit of £443.60. However if any of her selections lose, then the bet would lose.
Why are these bets so important and popular?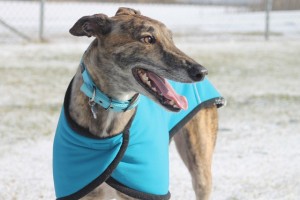 The reason win bets, each way bets and accumulators are so important to understand is that they are generally the constituent parts of some of the multiple bets and full cover bets we have looked at previously in this series of articles.
Take a Lucky 15 bet for example. When you break this bet down into its constituent parts, it is essentially four single "to win" bets. six doubles, four trebles and a fourfold accumulator. Singly, all these bets are covered by the three bets outlined above.
Furthermore, make this an Each Way Lucky 15, and then the rules regarding Each Way betting come into play.
These simple bets are the foundation of so many of the more complex bets people make and often breaking down a complex bet of multiple selections is easier to understand when you view how it is made up of smaller, more understandable bets.
Finally, the reason these bets are so popular is because of their simplicity. They are extremely easy to follow bets, easy to place, easy to know when you have won and easy to calculate what your winnings will be. As such, they have instant appeal to every form of gambler and are easily accessible even to a sports betting novice.