Most Bet365 Poker customers are well aware that as part of their initial sign up deal when they join the site as a new player, you receive 500 Merit Points to kick start your collection of points.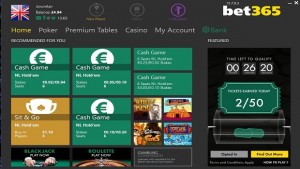 Now as those of you who are already earning Merit Points at Bet365 Poker will know, these points are the basis for the Bet365 VIP Rewards Scheme. This is the Bet365 Poker loyalty scheme which rewards players that play on the Bet365 Poker site regularly.
In the past, the reason you were given 500 Merit Points to kick off your account is that with Bet365 Poker, you could have used your Merit Points entry into a number of daily freeroll tournaments. It used to cost you a stated number of Merit Points to enter these freeroll events and in the past, you could use your free 500 Merit Points from your starter rewards to play in a large number of freeroll events.
However, since the big update to the Bet365 Poker site and app last year, things have changed when it comes to playing in the daily freeroll tournaments and we will look at how you could potentially boost your bankroll for free up to four times daily simply by playing in these free to enter events. All  without using a single Merit Point.
Remember, if you want to join Bet365 Poker, now is a great time to do so. Click here for the latest Bet365 poker bonus code information and details on how you can sign up and start playing at one of the world's bets poker sites.
Bet365 Poker's Daily Freeroll Tournaments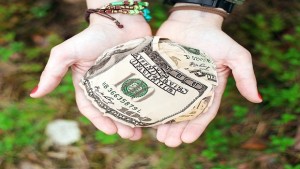 So what were the Daily Freeroll Tournaments that you could play in using your Merit Points? Well each day Bet365 runs four different freeroll events and in the past, these events used to cost you a number of Merit Points to enter.
Of course, this is a problem if you are trying to earn Merit Points towards your monthly rewards as you are effectively spending your points that you need for your rewards. Not an ideal situation especially if you were a player who was always on the cusp of receiving merit points every month.
However, after the big upgrade last year, Bet365 Poker made significant changes to how they organise their freeroll events every day.
Now, you do not have to spend any of your hard earned Merit Points to participate in a freeroll. These events are open to all Bet365 Poker players that have an account on the site and who are able to register and play in the tournament at the stated times.
Registration for the freerolls opens just half an hour before each tournament starts, so if you are planning to play in these events, you will need to log into the site about 30 minutes before the start time to register to play.
There are four different Freeroll events you can participate in each day:
€25 Guaranteed Freeroll starting at 3am UK Time
€25 Guaranteed Freeroll starting at 6am UK Time
€25 Guaranteed Freeroll starting at 2pm UK Time
€50 Guaranteed Freeroll starting at 7pm UK Time
Prizes Available in each Freeroll
In each of the three €25 freeroll events that take place each day, there are a total of 45 cash prizes up for grabs from the total prize fund.  The top prize is €4 for the winner with all the players finishing in the top ninth positions or better earning themselves at least €1 for their efforts. From 10th place to 18th place the prizes drop in value to €0.50, then all players finishing 19th to 45th in the tournament will take home a prize worth €0.20.
However in the €50 freeroll held each day the number and size of prizes increases. The winner will take home €5, with the top nine players all earning from €1 upwards, though the prize value increases more significantly in the €50 freeroll. The top 90 finishers in this event can earn a cash prize ranging from €0.85 if you finish in 10th place down to €0.20 for the lower placed finishers in the event.
How are the Bet365 Daily Freerolls organised?
As you would imagine, with the freeroll events each day being open to every Bet365 customer, they are one of the most popular events to play in each day on the site. Each tournament will have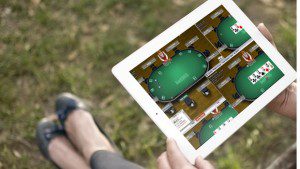 players sat at tables of nine players (although there may be one or two tables at each tournament with fewer players from time to time).
From time to time the software will also rejig the tables so that you may be moved to a table with new players as the tournament progresses.
Each player starts with a starting stack of 2000 chips and the blinds increase every three minutes from an initial starting point of 10/20 for the blinds. Rebuys are not allowed in the event, so once you have lost all your chips, you are out and cannot rebuy back in. There is a five-minute break every hour that the tournament runs for for a total of five minutes.
There is a minimum number of 90 players required for the freeroll to take place and there can be up to a maximum of 3000 players taking part in any of the four freeroll events on a given day.
Is it easy to win cash in these freeroll tournaments on Bet365 Poker?
Of course, the question you will want to know is whether you will stand a chance of winning cash to supplement your bankroll from these events and in truth, it depends very much on how many players are playing in the event, how you play especially during the early phases of the tournament, plus your own skill and luck when playing Hold'em.
Winning is certainly not a guarantee, nor is claiming  a cash prize each time.
One thing to note however is that the early stages of the tournament can be fraught with danger, especially if you hit a middling hand. In the early stages of events, many players will go 'All In' with almost any hand which does make it very much a lottery as to who will win.
As such, if you are playing to win cash, it is best to only play the very top premium hands in early stages and avoid getting into an all or nothing situation with several players at the table where you are at the whim of what the flop turns up.
Other than this, if you play strong poker, then you have a decent chance of at least earning some cash from these tournaments on a regular basis.