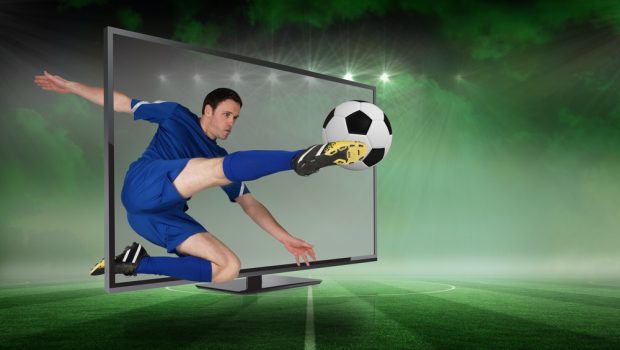 Published on September 20th, 2017 | by Ian John
A Novice's Guide To Virtual Sports At Bet365 Sport
Virtual Sports
are of growing interest to many punters, especially those that like to mix in a little slots gaming with their sports betting. As such, the number of people who enjoy this form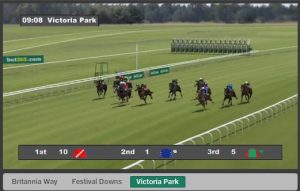 of wagering on sites like
Bet365 Sport
has risen a great deal over the past few years.
However for some people, Virtual Sports remain a mystery and at worst, they are the victim of some rather misguided beliefs. In this article, we are going to give you the lowdown on Virtual Sports as they stand at Bet365, including a definition of what they are, how they work, why they are safe and fair forms of gambling and also the types of betting you can enjoy playing them.
So let us begin at the very beginning by exploring what Virtual Sports are.
What are Virtual Sports?
Virtual Sports are a series of betting games offered on Bet365 Sport (and a number of other sites) that allow punters to bet on a number of different markets for a number of different sporting events. The events are not based on real life, but instead are generated by complex computer software based on a number of parameters and with heavy involvement of a random number generator.
The aim of the Virtual Sport is to offer punters quick and easy ways to bet on virtual sports games and races on a number of realistic markets. These sporting events however are much shorter duration than real life events and usually there is a new sporting event ready to go every three to five minutes.
Each Virtual Sport is split into two distinct parts. The first is the betting part of the sport, where you can scroll through the available markets to find a bet you like and then place it. The second is the graphical depiction of the sporting event that you have just bet on, which shows you the outcome of the sports event and thus whether your bet was successful or not.
Once the result is known any bets made on the event are completed and any winnings paid out to the customer immediately after the result is known. A new Virtual Sports event will then start immediately after the end of the previous one, but with different competitors, teams, drivers etc.
What Virtual Sports does Bet365 Offer?
At Bet365 you can play a number of Virtual Sports:
Virtual Horse Racing – From three Virtual Tracks, Britannia Way, Festival Downs and Victoria Park
Virtual Greyhounds – From two Virtual venues, Goldenhill Park and Hillside Park
Virtual Motors – Offers two different Virtual Sports, Virtual Motor Car Racing at the Mitchell Circuit and Virtual Speedway from Sterling Stadium.
Virtual Soccer – Select from a series of Virtual Soccer games taking place in three Virtual competitions, the Premiership, Superleague and World Cup.
Cycling – from the Franklin Velodrome
Tennis – You can bet on one game between two players in the fictional Matthews Open.
Trotting – from Etruria Gardens.
As you can see Bet365 Sports Virtual Sports offerings are broadly split into two categories. The first being race-based options (Horseracing, Greyhounds, Motors, Cycling and Trotting), with the other being game-based sports (Football & Tennis).
What are the typical kinds of bets I can make on Virtual Sports at Bet365?
The types of betting you can enjoy on Virtual Sports at Bet365 depends entirely on the type of Virtual Sports you are playing. As we have already noted, there are game-based and race-based sports available and as such, the types of bets available in each does differ.
In race-based Virtual Sports, popular bets include picking which one of the runners or riders is going to be the winner of the race. You can also place Forecast and Tricast bets on some events depending on the number of competitors taking part. Each Way betting on selections is also permitted, but some of the more complicated bets you can make on races are not available.
When it comes to game-based Virtual Sports, then the types of bets available in Virtual Football differ to that on offer in Virtual Tennis. In Virtual Football there are a number of bets available including Correct Score bets,  betting on the Match Winner, the number of goals, the Total goals in the game. Recently the Virtual Football option underwent some work to include more bets available than ever before including betting on the team to score first and last, scorecast betting and Half Time/Full Time result betting.
Virtual Tennis doesn't have as many betting options as football with betting on which player will win the match (one game), the total number of points that will be played in the match and the correct score of the game to be played.
How do Virtual Sports work?
There are many misconceptions held by people about Virtual Sports, some believing that they are rigged so that the sports book will always win, to those that think that somehow real life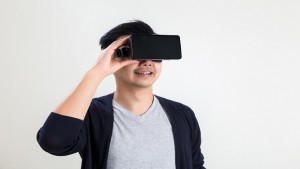 sports events will play a role in deciding the outcome of Virtual Sports events.
Both those assertions are entirely incorrect and I will be delighted to explain why. Firstly, Virtual Sports are based on random number generators. It is this which gives Virtual Sports their more random nature. Yes, each of the selections in Virtual Sports is weighted so it is more likely a 2/1 favourite will win a race than a 20/1 outsider, but essentially each event has a large random component which ensures that there are a mixture of results and outcomes for events.
It is this combination of weighting of competitors and the random number generator doing its job that produces all the outcomes in Virtual Sports. Of course, this is not the same as real life sports and in truth this is why Virtual Sports share much more in common with modern online slot games than they do the sports they represent.
Thousands of calculations and random number generations will contribute to how a Virtual Sports result works out and of course every one of these calculations is random. This is verified by the companies that license the software to ensure that they offer gamers a safe and fair game to play. This is how you can be sure these games are not fixed for the casino.
Of course, each game has a house edge built in to it, as all casino games do, but you can win just as  much on Virtual Sports as you can slots or sports betting. It all depends on how good or lucky you are at selecting the winners.
Can I enjoy longer odds betting on Virtual Sports?
Although most of the betting on Virtual Sports is shorter odds markets, you can find longer odds betting available in a number of events, particularly race events with a higher number of competing racers (horseracing and motor racing) as well as the Forecast/Tricast bets available on these events. There are also a number of longer odds betting options available on Virtual Football, although there are less on Virtual Tennis due to the nature of each game.
Virtual Sports offer a quick and easy way to have multiple bets on sporting events that are decided in superfast time. So long as punters remember that these events operate more like slot games, than real life sporting events, then they can enjoy this form of betting without any issues whatsoever.