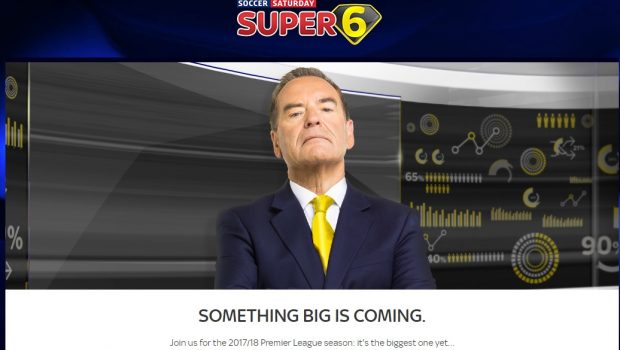 Published on August 7th, 2017 | by Ian John
A New Season A New Super 6 – How You Can Maximise Your Chances of a £250,000 Win
Over the summer, Sky Sports and
SkyBet
have promised us that
"Something Big Is Coming"
for their hugely popular
Super 6 Prediction game
. We have already outlined how you can play this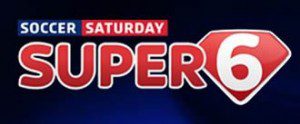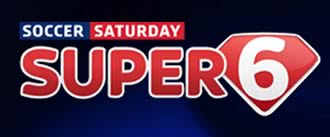 games at BRC several times (click the previous link for details on how you can play if you are a newcomer to the game) but having played the game for many years, I thought it may be more beneficial to give you a
few tips on how to play
.
With the Premier League season kicking off this weekend with the clash on Friday night between Arsenal and Leicester City at the Emirates Stadium getting things under way, you are going to have plenty of chances over the course of the season to play Super 6. While it is a prediction game and as such, luck plays a huge part in securing a decent weekly score, there are some things you can do to help give you a chance of improving how much you score each week.
Outlined below are some key hints and tips that I've used over the past few years to varying degrees of success in getting a high score on Super 6. Feel free to adopt them as your own, or use them as you see fit in a bid to help you land that £250,000 weekly jackpot prize.
Remember Super 6 is EXTREMELY difficult
When you say correctly predict the scores of six matches, it doesn't sound like too onerous a task, but in actual fact, doing so is incredibly difficult. Managing your expectation levels here is key. There is a reason Sky don't charge anything to enter this competition but still offer a top prize of £250,000 and that is because it is very hard to win the jackpot. On average, it is only won a handful of times each season.
As such, what you want to do is focus not on winning the jackpot but improving your weekly score as if you can get a decent score, then you stand a chance of being in with a shout of the weekly consolation prize of £5,000 (unless Jeff Stelling is in a generous mood and decides to add a bit extra to that at the end of the show).
So, if you remember Super 6 is difficult then don't be discouraged if you hit some low scores in your first few weeks. It can feel at times that the game is impossible. It isn't, but it is extremely difficult to hit that magical 6/6. Perseverance and understanding how tough this game is key to managing your expectation levels and to avoid you getting a little exasperated with the game.
Play Super 6 every time there is a new game
Practice makes perfect in many cases and in the case of Super 6, seeing as it is free to enter then it is prudent for you to maximise your chances of a prize by ensuring you play every time a Super 6 game is available.
While most weekends sees a Super 6 game available, do keep your eyes peeled too for midweek games involving International matches or even Champions League games. Sky can and do offer additional Super 6 game weeks throughout the season and it can be easy to miss these if you don't check back frequently enough.
Furthermore, hitting good scores each week gives you a chance of winning a prize in the Monthly and Season competitions too, which is another reason to play every time that Super 6 is available, even if Premier League teams are not on the coupon during that week.
Find out the Six Matches on the coupon as early as you can and do your research
Sky are generally very quick about getting a new coupon for Super 6 up and on the site within a few hours or so of the last game ending. As such, finding out the six games on your coupon early is a real bonus as it gives you time to do some research.
Of course you don't have to research a game, you can just guess or go with your gut instinct, but in over 20 years of betting, I have found that I enjoy more success with bets and prediction games like this when I put in a little work beforehand.
For Super 6 games, I will generally look at the two teams competing and compare a number of key factors such as:
Their position in the League Table (if applicable)
Recent form (over the past 6 and 10 games)
Home and Away form of both teams both recently and over the course of the season
Are any key players injured or suspended for either team?
Who is the referee? How often do they tend to book or send off players?
The relative strengths/weaknesses of each team and how they match up against each other.
How many goals the teams tend to score, at home, away from home
How many goals each team tends to conceded, at home and away from home
Historical record between the teams over the years
Once I have done this I will weight each of the factors and then decide on a result which I feel is most likely and then from that try and figure out a scoreline that is also most likely. Of course, it is the nature of football that things don't go always to plan, but sometimes they do and when it does, your research into a game can pay off handsomely.
I will then repeat this for each of the six games and then I'll have my six scores to enter as my predictions for that game week.
Place your initial predictions, but revisit them in the week if you hear news
One of the best features of Super 6 is that you don't have to stick with your initial predictions. You can log in and edit your current predictions at any point up until the first game on the coupon kicks off (which is usually 3pm on a Saturday).
As I usually get my predictions in early, sometimes during the week you can hear some team news that may well impact the result. For example, if you hear that a key player for one team has been injured in training or while away on international duty and is likely to miss out. Or if you hear that a manager intends to rest key players for the game ahead of a crucial game the following week, so he may field a weakened team.
When this happens, I will revisit my initial predictions and make any revisions I feel necessary. For example, if I hear that Arsenal will be missing Alexis Sanchez ahead of their game with Swansea City, I may have initially put the Gunners down to win 4-0, but with Sanchez out, I feel Arsenal's chances of scoring are much less, so I would revise that score down to perhaps 3-0, maybe even 2-0 if I felt Sanchez was key to Arsenal scoring plenty of goals.
If you can – always log in during the last hour before kick off
The last hour before kickoff is crucial in Super 6 as it is the time when you will know the team selections for all the teams competing in these games. While most of the time you may be able to guess team selections, on occasion a manager may throw in a surprise selection or two which may well impact on the result.
In this last hour you have the most information available to you about each of the six fixtures than at any other time in the week, as such, it is good practice to log in, review each of your selections quickly over this period and finalise your predictions before the game kicks off.
Sky Sports website is a great place to get the latest team news and line ups in that last hour, so you can use that alongside the Super 6 app to play via mobile, if you can't access a desktop at that time.
Check out the following historical stats for football scores
A little research in what historically are key stats for football results is always welcome and what I have done is collated some of the most important of these for you here to help you when making your predictions. The stats are based on 22710 games played in the 2016-2017 season across a wide range of leagues.
The 12 most common scorelines in football are (in order) – 1-1, 1-0, 0-0, 2-1, 0-1, 2-0, 1-2, 0-2, 2-2, 3-0, 3-1 and 1-3.
On average over 80% of matches finish with one of these scorelines.
In the Premier League alone over 10.79% of games in the 2016-2017 finished in a 1-1 draw.74% finished 1-0, 8.68% finished 0-1 and 8.42% finished in a 0-0 scoreline. The next most popular scores in the Premier League last year were 2-2 (7.63%), 1-2 (7.37%), 2-0 (7.11%), 2-1 (5.58%), 3-0 (4.74%), 3-1 (3.95%) and 0-3 (3.68%).
In the Premier League last season the scoreline 3-2 appeared more often than a 0-2 scoreline with 10 instances compared to 9.
Unusual scorelines appear very infrequently in the Premier League. 6-1, 4-5, 2-5, 1-6 and 0-6 all occurred just once last season each (0.26%). Several other scores also occurred in less than 1% of matches (4-2, 0-4, 1-4, 2-4, 3-4, and 6-2).
Armed with this knowledge, a little research on each of the six games and a healthy dose of luck, you should find you get the right result more often, higher weekly points scores and in doing so, give yourself a better chance of landing that Super 6 Jackpot prize more often.