This week, the top talent from the world of golf will be descending upon Georgia to participate in the forthcoming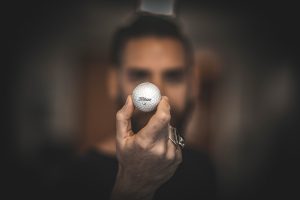 Masters Golf tournament at the world famous Augusta National Golf Club. The tournament is not just the first Major of the year, but it is the only major that returns every year back to the same course and it is an event that has its own deeply embedded traditions.
From the Champion's Dinner, hosted by the defending champion from the previous year, to the Par-3 tournament held on the eve of the main tournament (the winner of which has never gone on to win the main tournament that follows) to caddies wearing white overalls, calling spectators "patrons" and of course, the presentation of a Green Jacket to the winning golfer, Augusta has become a piece of golfing folklore in its own right.
Across the four days of action from Thursday 5th to Sunday 8th April, the world's top golfers will compete to earn the right to receive their own green jacket, presented by the 2017 Champion golfer, Sergio Garcia.
In this article we are going to take a quick look at the history of this tournament before bringing you our tips on which golfers we feel stand a great chance of winning the event, as well as some we feel are great value each way options too.
A brief history of The Masters tournament
From 1934 until 1960, the Masters tournament, although not exclusive to US players, was certainly dominated by US wins. The likes of Sam Snead, Ben Hogan and Byron Nelson all earning victories during this period of US dominance. Indeed up until 1980, only one player from outside the US, Gary Player of South Africa, won the event (although he did win it three times in 1961, 1974 and 1978).
That changed with the dawn of the 1980s when more international players began to win the event with the likes of Seve Ballesteros, Bernhard Langer, Jose-Maria Olazabal, Nick Faldo, Sandy Lyle, Ian Woosnam and Vijay Singh all tasting victory alongside other American winners like Ben Crenshaw, Fuzzy Zoeller, Tom Watson and Fred Couples.
In 1997, a young Tiger Woods claimed his first Masters victory with a record score of -18 under par and Woods has since gone on to win four titles, his last in 2005. Other more recent winners include Phil Mickelson (3 wins), Bubba Watson (2 wins), Zach Johnson and Jordan Spieth, who equalled Tiger Woods record low score of -18 when he won in 2015.
The tournament has also produced its fair share of surprise winners including 2016 champion Danny Willetts, and the 2008 and 2009 winners Trevor Immelman and Angel Cabrera as well as 1987 playoff winner Larry Mize.
Masters Winners (since 2000)
2000 – Vijay Singh (Fiji) – 10-under
2001 – Tiger Woods (US) – 16-under
2002 – Tiger Woods (US) – 12-under
2003 – Mike Weir (Can) – 7-under
2004 – Phil Mickelson (US) – 9-under
2005 – Tiger Woods (US) – 12-under
2006 – Phil Mickelson (US) – 7-under
2007 – Zach Johnson (US) – 1-over
2008 – Trevor Immelman (SA) – 8-under
2009 – Angel Cabrera (Arg) – 12-under
2010 – Phil Mickelson (US) – 16-under
2011 – Charl Schwartzl (SA) – 14-under
2012 – Bubba Watson (US) – 10-under
2013 – Adam Scott (Aus) – 9-under
2014 – Bubba Watson (US) – 8-under
2015 – Jordan Spieth (US) – 18-under
2016 – Danny Willett (Eng) – 5-under
2017 – Sergio Garcia (Spa) – 9-under
Players with the most Masters victories in their career
Jack Nicklaus – 6 (1963, 1965, 1966, 1972, 1975, 1986)
Arnold Palmer – 4 (1958, 1960, 1962, 1964)
Tiger Woods – 4 (1997, 2001, 2002, 2005)
Jimmy Demaret – 3 (1940, 1947, 1950)
Sam Snead – 3 (1949, 1952, 1954)
Gary Player – 3 (1961, 1974, 1978)
Nick Faldo – 3 (1989, 1990, 1996)
Phil Mickelson – 3 (2004, 2006, 2010)
Augusta National – The Course
Extensively renovated (and with plans to extend the fifth hole for the 2019 Masters), Augusta National has been changed considerably from its original design, chiefly to keep up with technological advances in golf that made the course less challenging for top players. The holes are named after trees and shrubs that adorn the course (which was built on a former plant nursery).
Tea Olive – 445 Yards – Par 4
Pink Dogwood – 575 Yards – Par 5
Flowering Peach – 350 Yards – Par 4
Flowering Crab Apple – 240 Yards – Par 3
Magnolia – 455 Yards – Par 4
Juniper – 180 Yards – Par 3
Pampas – 450 Yards – Par 4
Yellow Jasmine – 570 Yards – Par 5
Carolina Cherry – 460 Yards – Par 4
Out                  3,725 Yards (Par 36)
Camellia – 495 Yards – Par 4
White Dogwood – 505 Yards – Par 4
Golden Bell – 155 Yards – Par 3
Azalea – 510 Yards – Par 5
Chinese Fir – 440 Yards – Par 4
Firethorn – 530 Yards – Par 5
Redbud – 170 Yards – Par 3
Nandinha – 440 Yards – Par 4
Holly – 465 Yards – Par 4
In                     3710 Yards (Par 36)
Total                7435 Yards (Par 72)
Course Record – 63 shot by Nick Price (1986) and Greg Norman (1996)
Who stands a chance of success at Augusta this weekend?
As the list of past winners shows, Augusta can see victory for the top golfers in the world, but also allows some of the lesser names a chance to shine, if they can put together four top class rounds at the right time. That makes it one of the most open of all Majors but also one of the most competitive.
One thing about The Masters that is worth noting from a betting perspective is that it is the only Major that takes place on the same course year in, year out. US Open, PGA and British Open events are on a roster of several courses and as such, past history in these events is less important than in the Masters in my view.
Looking at this year's tournament I think the first player to note as worthy of a bet to win is Englishman Justin Rose. Rose is in decent form heading into the tournament after a stellar end to 2017 and a fine start to 2018 and he is overdue another tournament win. He's a former US Open Champion and has a superb record at the Masters, in 12 appearances he has finished inside the top ten on five occasions and in four of the last six years. Rose's game is well suited to August and he is a decent shout at 16/1 with Coral.
Another win option has to be another in-form player in Justin Thomas. After winning the USPGA Championship for his first Major last summer, Thomas went on to win the end of season FedEx Championship and his form this season has seen him rocket up the rankings to second in the world. His prodigious length off the tee is a huge benefit at Augusta and allied to a short game that is dialled in, he stands a great chance of success and is as short as 10/1 with Coral.
Lastly, you cannot overlook the form of Tiger Woods at the moment. Woods will have to contend with massive media interest as well as huge following from the patrons, but at the moment, he has bounced back superbly well from a lengthy spell out with injury and is playing close to his very best. A first tournament victory since his return is yet to materialise, but few would back against Woods doing that in the full public glare ar Augusta. Woods is an 11/1 chance with Coral
Each Way Punts
If you want to back a longer odds option for an each way bet then I recommend the following four golfers with the prices shown all available at Coral.
Paul Casey – 28/1
Rickie Fowler – 20/1
Tyrell Hatton – 66/1
Brooks Koepka – 80/1