There is no doubt that for many people, poker is the king of the card games.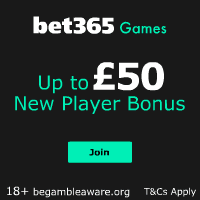 However, sometimes it is not possible to enjoy the poker you like in the time you have available. Big poker tournaments can run for hours or sometimes days on end and it is hard for the average player, who is not a poker professional, to find the time to dedicate to playing in tournaments like this.
Of course, poker sites do offer a variety of other games, some much shorter duration, which can help satisfy a thirst for card action, but what happens when you hit the dreaded bad beat at the poker table? What do you do when you can't buy yourself a win no matter how well you play? Well rather than give up, why not experience poker a little differently with a number of options available at bet365 Games.
If you are not yet a member at the site then why not check out the current bet365 New Player Bonus available at bet365 Games? Not only will you get a great deal when you sign up but you will also be able to enjoy a wide range of slots and other casino games as a member.
If you are based in Indiana, then you can enjoy a number of great betting deals when you join one of the sports books in the Hoosier state. Check out the latest BetRivers affiliate code for more details on one such bonus, or visit www.hoosierstatesportsbooks.com for more details on other offers and availability on sports books in Indiana. Many of these sites also offer casino gaming too, which means you can also sate your poker desires there too!
So what kinds of poker-themed games can you enjoy at bet365 Games as a customer? Let's take a look at some great examples that would be an ideal fit for a poker player, seeking a slightly different challenge to the norm.
Caribbean Stud Poker – Progressive
If you are a fan of the card games available at bet365 Games, then there is a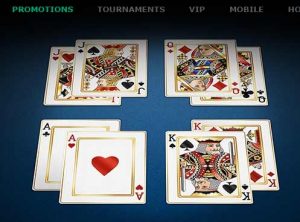 fantastic version of Caribbean Stud Poker available for you to play. This is a progressive jackpot game, which means that there is a big money prize available to be won if you can land a Royal Flush when you have made a jackpot bet, as well as your standard game bet.
In the game, you can win anything from an even money bet, up to 100x your stake in the standard game, but play for the progressive prize and you can win from 5x your bet for 3 of a kind, up to the full progressive jackpot, which currently stands at over £26,220.
With bets ranging from just £1 up to £100 per game if you have more to spend, Caribbean Stud Poker is a hugely enjoyable game if you are looking for something different to your usual poker fix.
Texas Hold'em Bonus Poker
If you want to play a quick game of poker very similar to Texas Hold'em you play in tournaments and the like, then Texas Hold'em Bonus Poker is a wise choice. The aim is to land the best five-card hand using the five community cards, (flop, turn and river) and your two hole cards. Beat the dealers hand and you win based on the table of payouts listed in the game.
In addition to this simple option, you can also make a bonus get in the game if you would like to and this affords you a chance to win some additional prizes based on the two card hand that you are dealt (or in some cases, the hands both you and the dealer are dealt), for example, if both the player and dealer receive a pair of aces, then your bonus bet would pay out the highest odds of 1000/1.
If you like Texas Hold'em played against the computer, but with the added attraction of a side bet available based on your hole cards, then this particular game is one that you should definitely take a closer look at.

Casino Hold'em Poker
Casino Hold'em Poker offers the same kind of payouts and the same type of game as Texas Hold'em Bonus Poker, with one major difference and that is in how the five community cards are dealt. In this version of the game, you will receive your two hole cards and then if you bet on, you will be dealt three community cards and then if you progress, you get to see the final two community cards on the next deal.
The same rules regarding the value of hands and beating your opponent remain the same, and you can also place a bonus get in Casino Hold'em too. This game doesn't offer quite as much flexibility in your options as the Texas Hold'em Bonus game but is a very good example of a more rapid paced poker game.
There is another version of this game, simply called Casino Hold'em, that you can also play on the bet365 Games site.
Tequila Poker
In this variation of poker, you can decide to play one of two games. Once the first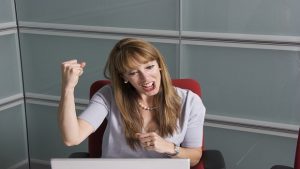 four cards have been dealt, then the point total of these cards is displayed next to them. At this point, you now mucy gauge the hand you have to play either High Tequila, or Tequila Poker.
In High Tequila Poker, you will use the points total of your cards to try and improve your score and make the best poker hand If you can score over 46 points, you will win a prize, starting at an even money return and going up to a 200/1 return for a high score of 54 points.
In Tequila Poker, you play the game by making the best poker hand you can. In either case, once you have decided which game to play two further cards are added and you then make up the best five card poker hand you can from those available.
If you are playing Tequila Poker then your lowest value card is disregarded and your hand is decided on that and if you manage to land a winning hand of a pair of aces or better, you will win a cash prize ranging from even money up to 200x your stake.
So if you are looking for a little poker action that is different to your usual tournament games, why not check out these options at bet365 Games today?