Ever since it was announced that PokerStars had been taken over by Amaya and that the company would be moving into the casino and sports betting markets, there was speculation about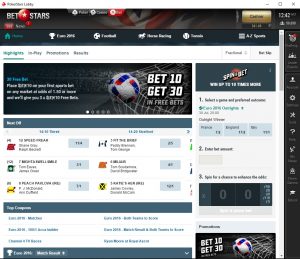 how good, or how bad, the new casino and sports betting products from PokerStars would be.
Well after almost 18 months, PokerStars has been running alongside sister site Casino and BetStars, the sports betting arm and in that time, the sites have developed enormously to sit as worthy sister sites to the PokerStars empire.
However, the diversification into casino and sports betting has also left some people with some questions about the sites, how each work and how they interact with each other. In this article, we intend to answer some of the more common questions people have when they first check out what the sites have to offer.
Do I need a separate account for each site?
No, when you open an account either through PokerStars, BetStars or Casino, then you have a single account which you can use across the sites. All winnings get paid into your real cash account and there are no restrictions on what you can use your cash account on. This makes it very easy to enjoy the full range of products on the PokerStars platform without having to switch money across accounts (like you have to do at Bet365 for example).
You can also fund your account in a number of different ways including debit/credit cards, bank transfer, ewallet services (such as Skrill and PayPal) as well as Neteller, entropay and paysafecard options.
Can I realise the BetStars bonus if I am already a PokerStars customer?
Yes you can, this is because your BetStars new player bonus is not based on your first deposit with any of the three sites, but on your first bet with BetStars. Therefore, if you have not already placed a bet with the BetStars site and you have already got a PokerStars account, then you can place a bet and enter the bonus code to qualify for the offer.
Have the Casino and BetStars sites improved since inception?
Yes, in fact all three sites have improved and diversified their options available to its customers since the Casino and BetStars site were originally released.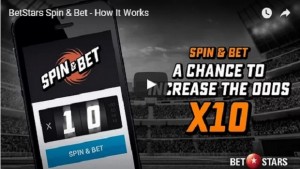 PokerStars has added a number of new games including KO Poker, a bounty hunter type of game which offers people the chance to win bounties by eliminating people from the table. Furthermore, the range of offers and games on the site has also improved.
Casino has seen a big increase in the number of games available to play both on the desktop site and also via mobile and there has also been a change in the type of games available, with a number of progressive jackpot slots added to the list of video slots that were previously available. The Casino also has a Live Casino option now as well as a selection of Table games and also a Video Poker section.
However, the most development has been undertaken at BetStars which now offers horseracing alongside a far greater choice of sports than was available upon release. In addition to that, there are a huge number of promotional items, both short and long term, available at BetStars which was not the case when the site started. The Spin and Bet option shown is one of the first such promotions available in the UK betting industry.
It is fair to say that over the last 18 months or so, all three sites have improved markedly with the biggest improvements coming on the BetStars site.
Are the promotions on offer worthwhile?
Yes, generally the promotions offered on all three sites are good value, though there is a wider choice of promotions available on the Poker Site and BetStars site than the Casino site at present.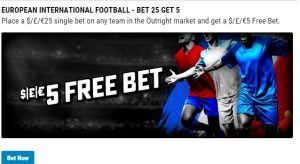 However the number of promotions across the site, their relative value to the player and how easy they are to take up make this site excellent value for punters.
How quickly are transactions sorted to and from my account?
Having completed many transactions both into and out of my account with the company, having won money on all three sites, I have not experienced any issues at all with depositing or withdrawing money from my accounts. All transactions have been processed smoothly and at a rapid pace.
How reliable is the client software on desktop and mobile?
Excellent. Whether you use BetStars from a desktop PC or a mobile, you will find that the software is more than capable of allowing you to make your wagers quickly and easily. It is a very user-friendly site and is well organised making it easy to find exactly the type of bet you want to make.