If you are one of the myriad of Sky Poker players that looks forward to the bonuses they will receive each week as part of the Sky Poker Rewards scheme, then you will already know that the key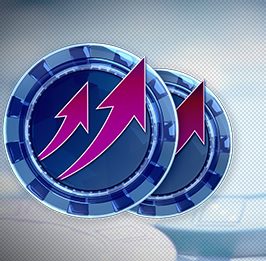 to success as part of the scheme is earning Poker Points through playing real cash games on Sky Poker.
However, did you know that there is a way you can earn coins twice as quickly by playing certain types of games on the site?
That is possible thanks to Sky Poker's fantastic new Jump Start promotion and in this article, we will explore this relatively new, year-round promotion in more detail.
Before we explain more about the promotion, remember you need to be a Sky Poker customer in order to enjoy this deal. Click on the link for the latest Sky Poker no deposit bonus details to ensure you get your fantastic new player bonus.
What is the Jump Start promotion?
The Jump Start promotion is a chance for players to earn Sky Poker Points at twice the usual rate. However to receive this bonus, players must be playing at Cash Table games with three or fewer players at the table.
If you find yourself at one of the Sky Poker Cash Tables and there are just three players or fewer dealt into a hand, then the bonus will kick in and any Sky Poker points you earn through play in that hand will be doubled.
So, if for example, you play in hand with three or fewer players and generate two Sky Poker Points at the usual rate from that hand, you will instead receive four Sky Poker Points added to your balance.
You can see your Poker Points balance increasing in real time with each hand that you play, so if you can play in several three-handed or fewer games over a period of time, you can really see your points balance start to be boosted thanks to the Jump Start bonus.
What games is the Jump Start promotion applicable to?
You can only earn the Jump Start promotional bonus when playing cash games. Sit & Go games or Multi-Table Tournament play are not part of the offer. You need to be playing at a Six-Max Cash Table with three players in total, or fewer, for the bonus to trigger.
If a hand qualifies for the enhanced bonus offer, then this is automatically triggered as the software will recognise it and the additional points will be applied to your balance automatically.
Do I need to be opted in to the Sky Poker Rewards scheme?
Yes, if you have not yet opted in to this free scheme on Sky Poker you need to do so before starting to play for double Sky Poker Points. This is easy to do, simply visit the Sky Poker Rewards promotional page and enter the code REWARDS to gain entry into the scheme.
Once entered, you can start playing short-handed at the Sky Poker Six-Max Cash Tables and double your Poker Points earnings in the process.
What are the Sky Poker Points rules?
Now may be a great time to go back over what the rules and regulations are on Sky Poker when it comes to earning those vital Sky Poker Points.
When Sky Poker overhauled their Rewards scheme last year, they made the structure of the rewards more appealing to players that don't spend as much time playing on site as others. The new Weekly Reward scheme meant that more players had the chance of earning enough Sky Poker points in a week to claim at least the first level of rewards.
You already know that Sky Poker Points are accrued by playing in real cash games on the site and that the Jump Start promotion is only applied to cash games, so let's start by looking at these games first.
Earning Poker Points in Sky Poker Cash Games
When you play any Cash Game at Sky Poker then the amount of points you earn are calculated using what Sky Poker calls a 'weighted contribution mechanism'. Essentially, what this means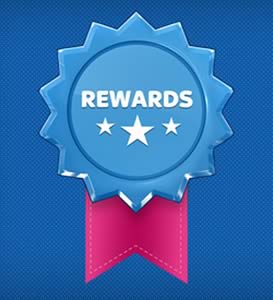 is that how much money you contribute to the pot will determine how many Sky Poker points earned, rather than all players earning an equal amount from playing at the table.
Every time you contribute £1 towards the cash rake from a pot at Sky Poker, then you will earn yourself Six Sky Poker Points. Of course, this means that for every £1 you contribute at a cash table with three players or fewer, then you'll earn 12 points under the Jump Start offer.
There is a side-effect of this in that it can mean on some tables that players may play more aggressively, at least to see the pot (as if you are collecting Poker Points, then seeing the flop is a good way to earn them).
Earning Poker Points in Sit & Go Games and Multi Table Tournaments
It is somewhat easier to work out how many Sky Poker Points you earn from both these types of games as the amount you earn depends entirely on what you pay as the tournament fee to Sky.
Remember, the tournament fee is not your contribution to the prize pool, but the smaller amount paid to Sky Poker for hosting the tournament. So for example, if you entered a £10 + £1 Sit & Go event or MTT, then your £10 is the prize pool contribution whereas the £1 is the tournament fee paid to Sky and it is from this your Sky Poker Points value is calculated.
For every £1 you contribute in tournament fees in Sit & Go and MTT's, you will earn 10 Sky Poker Points. Remember, Sit & Go games and MTT's are not part of the Jump Start offer, so you cannot earn double points playing at tables in these events short-handed.
When do I start earning Sky Poker Rewards?
With the updated Sky Poker Rewards scheme you can start earning your Weekly Sky Poker Rewards from just a minimum of 50 Poker Points. This will gain you access into five weekly £1k Freeroll events. As you earn more points in a week, so your Rewards Badge gained increases and the bonus you receive increases in value from Sky.
In essence what this means, is that in order to qualify for a prize, you'd need to enter the equivalent of five £10+£1 MTT's or Sit & Go events in a week. Alternatively you can contribute just under £9 from the Cash Rake at Sky Poker cash tables, although if you play three-handed or fewer as part of the Jump Start offer then that contribution drops to just under £4.50.
Jump Start is a great way to give your weekly Sky Poker Points balance a timely boost to help you make the most of the Sky Rewards Program, so why not give playing short-handed at the Sky Poker Cash Tables a try today?