There is no doubt that one of the most important and enticing innovations in the online betting industry over the past few years has been the increase in popularity and frequency of Live

Streaming sports events.
Live streaming does not just facilitate a number of betting opportunities (such as betting in play on sports events that previously you may not have been able to watch). It also offers customers of the site a chance just to kick back and watch a wide range of sports events, either for just a small bet or in many cases completely free of charge.
Several bookmaking sites now offer a Live Streaming service and it is fair to say that there is a vast difference between the services on offer from each. Some have a very skeleton service with relatively few events live streamed, others have many thousands of events on each year across a massive range of sports.
Today, we are going to have a look at how Coral's Live Streaming service stacks up, so if you have a bit of extra cash to spend at Coral sports betting over the next week or so, why not check out our review below and you may be able to enjoy some top quality sporting action, as well as a flutter?
Coral Sport's Live Streaming service
Coral offers an extensive live streaming service which is easily accessible from either the Sports or Bet In Play sections of the Coral betting platform. Clicking on the Live Stream tab will bring up a page containing plenty of information about the different types of Live Streams available through the Coral website and what customers have to do in order to watch these streams.
At the moment, Coral states that it has approximately 2,000 different live streamed sports events each week on the Coral Sports channel, though the proportion of which each sport is shown is not identified.
Any event that can be live streamed on Coral is demarcated by a greet Live Stream icon. When this icon is present next to a betting event or market, you can click on this to be taken to the live stream of the event in question.
Of course, with over 2000 events in a week on Coral Sport, that means that the little green Live Stream icon is one of the most common things you will see when perusing a bet on the site.
What sports are available on Coral's Live Streaming service?

After a relatively low-key launch, Coral have revamped their Live Streaming service during 2015 and the result is a far bigger and more all-encompassing service that offers live streaming of the following sports:
Football – focusing on the Spanish La Liga, Italian Serie A, French Ligue 1 and Dutch Eredivisie, plus the MLS (United States of America)
Tennis – Full coverage of a huge number of events on the Men's ATP Tour and the Women's WTA Tour, including coverage of matches in all four of tennis' Grand Slam events.
Snooker – Live coverage of a number of top snooker events from all over the globe.
Rugby – Coverage of domestic matches as well as games abroad
Darts – Live coverage of several events from the professional circuit
Basketball – European and American basketball plus action on the following sports too
Badminton
Handball
Ice Hockey
Volleyball
Any event streamed live on the site in any of these sports is completely free to watch to all Coral Sports customers that have a cash balance in their account. If you do not have a positive cash balance with Coral then the live stream option will not be available.
Are any other sports available via a live streaming service?
Yes, if you place a bet of £1 or more on any horse racing or greyhound race taking place in the UK or Ireland, then Coral Sport will offer a live stream of that race for punters that have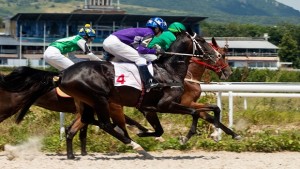 made the minimum bet on it.
The coverage of the race will start approximately two minutes before the race starts and will end upon completion of the race and confirmation of the result.
What devices can I watch a live streamed event on?
With Coral you can watch a live streamed event either from your desktop PC at home, a laptop or via any Android, iPhone or iPad mobile device.
It is worth noting however that if you intend to watch sporting live streams on a mobile device, then this will eat up data and unless you have a free WiFi connection, rather than a roaming 3G/4G connection , it is possible you will incur data costs if you go over your agreed price plan with your service provider.
Therefore, if you are going to be streaming live sport to a mobile device, using 3G or 4G, then it is a good idea to always check what the limits are of your contract before doing so, so you don't incur any unexpected costs with your mobile provider in the process.
Are there any other utilities or features on Coral Sport to help me get the most from the live streaming service?
Yes there are and the first of these is the Coral In Play Calendar, which is easily accessed from the Bet IN Play section of the site.  Here you can see a calendar outlining the date and times complete with a list of all the events that Coral Sport are offering as a live streaming service.
What is great about this service is that you can look at the current events being streamed as well as pick a date in the future to see if an event you are particularly interested in watching is to be streamed then.
You can also filter the calendar by the different type of sports available, so if you are a football fan for example, you can filter out just the football matches and see what games are due up for live streaming over the coming days and weeks.
Another great invention, especially for those punters who enjoy In Play betting is the Multi View option. Again this is found in the Bet In Play section of the site and here you can load up eight different sports events onto a single screen, enabling you to keep track of each and place bets on any of them that you see fit.
After a slow start, Coral has really upped the game when it comes to its Live Streaming service and it now offers punters a comprehensive choice of top sporting action to bet on every day of the year.