They are the cornerstone of the entire betting industry and so common, they have been adopted in everyday parlance. They are, of course, betting odds, but do you know what they mean? More to the point, are you aware of Implied Probability?
Now by that we are not talking about what the odds mean in terms of how they are stated. We know that there are several different formats that odds can be shown in (decimal, American and fractional being the most used).
But whether your odds are stated as 4.00, 300 or 3/1, what does that mean in terms of your chances of success?

BET365

BONUS CODE: BET247

Get up to €100 in Bet Credits for new customers at bet365

Bet365 Review

Min deposit €5 Up to €100 in Bet Credits

Bet Credits available for use upon settlement of bets to value of qualifying deposit. Min odds, bet and payment method exclusions apply. Returns exclude Bet Credits stake. Time limits and T&Cs apply. The bonus code BET247 can be used during registration, but does not change the offer amount in any way.
I Thought That Bookmakers Set the Odds Based On Bets Taken?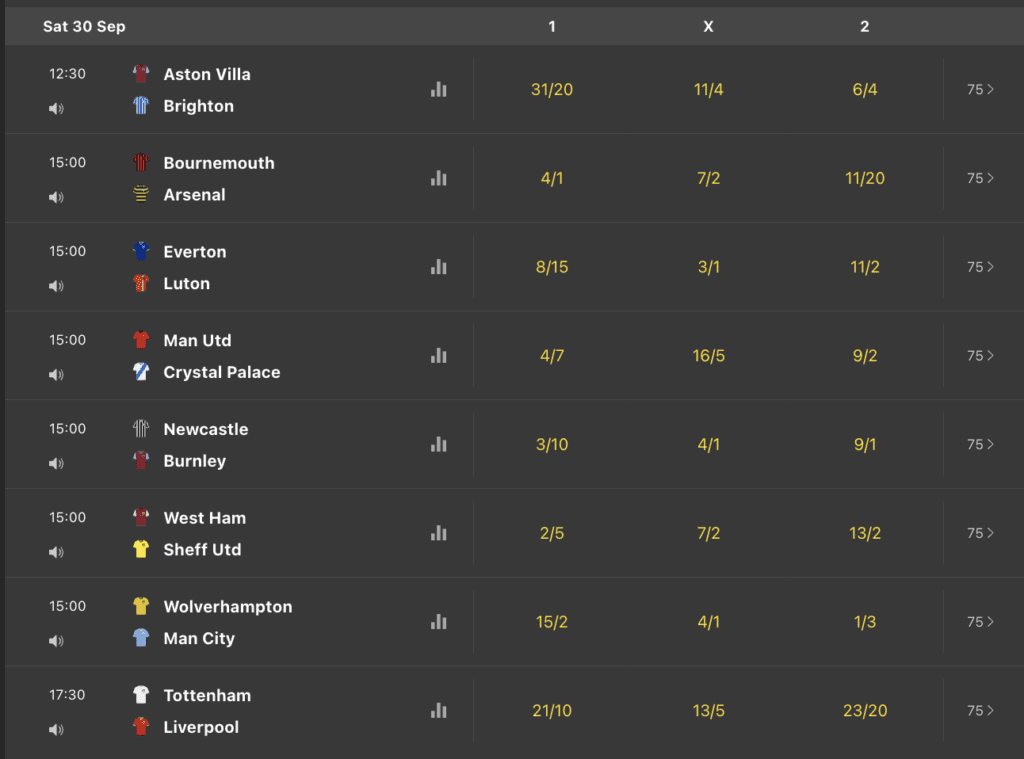 https://bonusreferrercode.com/bet365-codes/Certainly, that's true. The likes of bet365 Sport do base their odds somewhat on the money taken on different markets for a sporting event. However, within that they have a team of people who will check up on the various markets and help set the odds initially for an event.
That must be the case because these events cannot all be priced up initially with every market the same price.
So, these odds makers are a very important part of the whole betting process. And while a lot of this is done now via computer, some even using AI software to react in real time to betting patterns and the like, there are still many companies who employ market experts to price up key markets initially.
From this point on, the volume and size of bets made on each option will play a role in determining their odds. Plus their final starting price when the event starts.
The calculations used to decide the odds of each option are not simple. Odds will be compared not just with the number and size of bets made on a selection, but how that relates to all the other bets made on other selections in the race.
The aim of the odds' making process is two-fold. The bookmaker wants to offer you the best price they can for any given market. But they also want to ensure that they do not leave them exposed to making a significant loss on an event by pricing it up too generously.
Ok, So I Know How Odds Are Decided and How They Fluctuate Isn't That All I Need To Know?
In terms of betting, most people are happy to know how their odds relate to their potential payout.
For example, if you back a selection at 3/1, you know that if you place a bet of £10 on that selection to win, and it wins, you will receive back £30 in profit, plus your £10 stake, for a £40 total return.
But there is something else that most expert punters know beyond this and that is how their odds relate to their actual chances of success.in that event.
And when you realise what odds mean in relation to your probable percentage chance of success with your bet, it does give you a more rounded expectation of how likely your bet is to be successful.
What Your Odds Really Mean
Let's take our previous example of odds of 3/1 on a selection. On the face of it, it looks a good value bet, especially on a market that may have a lot more options, such as a horse in a horse race, or an outright bet on a team to win the Premier League title.
Most punters would feel that a 3/1 bet would offer them a solid chance of success. Particularly if that selection was the shortest price option in that market.
But what do those odds imply your chances of winning are?
To understand that we have to look at something called the implied probability for any bet that you make.
And when you understand those implied probability, it is possible you may be quite surprised at what the bookies feel your percentage chances of success are with your bet.
Implied probability
Outlined below are some of the most used odds (fractional odds shown) together with what the implied probability (your chance of success) shown as a percentage.
100/1 – 0.99%
50/1 – 1.96%
25/1 – 3.85%
20/1 – 4.76%
16/1 – 5.88%
12/1 – 7.96%
10/1 – 9.9%
9/1 – 10%
8/1 – 11.11%
7/1 – 12.50%
6/1 – 14.29%
5/1 – 16.67%
4/1 – 20%
3/1 – 25%
2/1 – 33.33%
Evens – 50%
As you can see, your actual implied probability of winning even a low-priced bet such as a 4/1 or 5/1 bet is only 20% to 16.67%.
Suddenly that 4/1 'certainty' that you have backed in a horse race or to win a major trophy, doesn't look quite such a good value bet.
This is natural though. Many punters who don't investigate the implied probability of their bets made, will drastically overestimate their chances of a bet being a winner. A 2/1 favourite feels like a bet that has a better chance of success than 33.3%.
Furthermore, you can easily understand that even odds-on favourites still have relatively low chance of success, compared to how we view selections at that price.
For example, the phrase "odds on favourite' is used in language to mean a pretty much nailed on certainty. When in fact, statistically it is just slightly better than a 50% chance of success.
What Is the Benefit Of Understanding Implied Probability?
You may be wondering why knowing what the implied probability of your bet will help you out in the longer run.
The first major benefit is that knowing the implied probability of a bet helps you contextualise what the odds mean. Particularly in terms of your actual chances of success, rather than what it feels like the odds suggest.
In turn this means punters have a more realistic expectation of how likely their bets, especially their shorter odds bets, are going to go. This in turn helps promote a healthier attitude and reaction to gambling, all of which feeds in to being a responsible gambler.
This is, of course, something that sports betting sites and the like are eager to promote to all their customers.
Conclusion
As you can see, it is quite surprising when you compare the odds bookmakers offer on a market, to what the actual implied probability is of your selection winning.
However, it is a connection that is good to make as it tones down your expectations and gives you a better perspective of your bets chance of success.