Although for most players, the majority of financial transactions we make to our account on PokerStars tends to be to deposit cash into the account, there are occasions when we have enjoyed a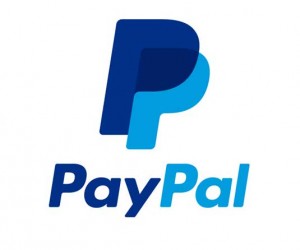 nice win on a bet, spun lucky on a slot or maybe even won a poker tournament. As a result, we may find that we have a sizeably healthy amount of cash in our account.
It is now that the Cashing Out option becomes important for PokerStars players in particular.
Of course, all sites offer players the cash out facility but it is important to note that not all cash out facilities are the same. Some sites may take several days or longer to process a request, whereas other sites may process the request (depending on the method by which you want to receive your winnings) instantly.
The great news for PokerStars Sports fans is that if you withdraw your finds via Neteller, Skrill or PayPal, then these funds will appear in your account almost instantly, with most transactions taking place within a few minutes.
On the other hand, if you cashout your money via VISA or Entropay, then these are sent for processing within 72-hours of your request and it can take between 3 and 10 business days for the funds to appear back in your account.
Ukash cashouts are processed within 72 hours, Direct Bank Transfer withdrawals are sent for processing within 72 hours of your request and can take between 3 and 5 business days to be completed.  There is a similar timescale for Wire Transfer withdrawal requests as there is for Direct Bank Transfer requests.
Alternatively, if you use cheques, then these are sent via the postal service and will arrive with you usually within 15 business days. The only alteration to this is for cheques that are of greater value than $1,000 US Dollars, in which case, these cheques are sent via a courier service and should be with you within seven days.
The most important thing to remember about cashing out your winnings at PokerStars Sports (or indeed with PokerStars Casino or the original PokerStars site) is that how you can cash out is determined by the methods you used to make your deposit.

So for example, if you used a credit card to make your deposit, then you can only receive your withdrawal back onto that credit card. PokerStars always processes cashouts back to the first method used to deposit on the site.
The reason that players are restricted to this is solely to stop fraudulent activity between separate accounts with players.
Occasionally, before a transaction is given the green light, PokerStars may require the user to undertake additional security checks to ensure they are who they say they are. Furthermore, if you deposit funds into your account, PokerStars ask that you wait at least 48-hours between the deposit and withdrawing funds, again to limit the chances of players using their account for fraud.
That is the official line in how you can cash out your winnings with PokerStars, PokerStars Casino and PokerStars Sports, but how does it work out in reality? Well we decided to give it a try and at the same time, compare it to two other sites, Coral Sports and Betway.
On all three sites, I deposited cash into my account via my PayPal account and it just so happened that I had won sports bets on each and I therefore decided to withdraw the funds I had available back to my PayPal account to check the withdrawal times for the purposes of this article.
I sanctioned the withdrawal on PokerStars, Coral and then Betway and true to the sites word, the funds from my PokerStars withdrawal were in my PayPal account just minutes after the withdrawal. The funds from the other two sites took more than 24-hours to clear, in the case of Betway, almost 48-hours.
What is therefore clear is that PokerStars does deliver on its cashout promise to customers that if you withdraw your funds using an eWallet service, you can receive them almost instantaneously. That's great news in particular for mobile players who are increasingly likely to use PayPal or similar to fund their online gaming.