Everyone was a newbie when it comes to online poker at one time or another. Even if you are a player who has experience playing in an offline environment, perhaps in a local casino or maybe in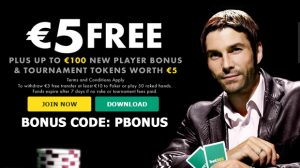 a home game with friends, the opportunities afforded in the online arena are vast compared to what is available in the real world.
Of course, with this massive range of choice comes the very real possibility of new customers starting their online poker career off on the wrong foot. Perhaps by targeting games that are too expensive for their current bankroll (and thus, they go bust) or targeting games that are not suited to the style and type of poker that they would be better off playing.
Now when you join Bet365 Poker with the special Bet365 bonus code, then you can get your hands on some fantastic bonuses including €5 free Cash Game tokens, €5 free tournament tokens plus a 100% deposit bonus and a New Players Mission all on top of the money you have deposited into your account to play with on site.
So in this article, we are going to outline how best you can use your bonuses at Bet365 Poker to enjoy a wide range of games on the site that are beginner friendly. We'll outline our choice of games to play using your bonuses and your own deposited cash that will not only give you a better chance of a more positive start when playing on the site, but also an increased cash of earning some money back too.
Let's start with the first parts of your bonus that you'll receive, your completely free, no deposit required €5 worth of Cash Game tickets and the Welcome Mission.
How to spend your free €5 Cash Game Ticket
The first thing to note is that you can use your free cash game money to play on any of the Premium Tables at Bet365 Poker (and obviously those that allow you to sit down with €5). Locating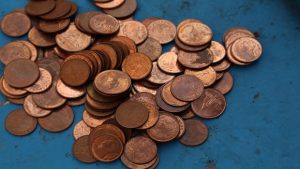 the Premium Tables is very easy, simply click on the Premium Tables tab in the Poker client or app and then click on Premium Cash and this lists all the currently available Premium tables.
There are essentially two tables you can play at; the €0.02/€0.04 tables (max buy in of €5) or the €0.05/€0.10 tables (minimum buy in is €3).
As a beginner, I'd strongly advise you to play the lower buy in tables as your free €5 will last considerably longer at these tables given the smaller blinds and the much likely smaller average pot size. You'll also be playing against players with stacks that are not massively different to yours, which is always a crucial point in cash table poker.
Starting your Welcome Mission
The good news is that you can earn yourself another Tournament Ticket package worth €5 on top of all the other bonuses by completing your Welcome Mission when you join the site and doing this is relatively easy.
Deposit €10 or more into your Bet365 Poker account
Log into the site twice (you can do this via desktop and/or mobile)
Play in two Sit & Go games with three entrants or more during two separate qualifying periods
A qualifying period for this promotion is a single day so all you need to do is play in two qualifying Sit & Go games with three entrants or more on two separate days and provided you've made the deposited and visited the site twice (as you will have done anyway logging in on two separate days) then you will complete the mission and earn an additional €5 worth of tournament tokens.
For this prize, you can play in a number of Sit & Go events that cost just €0.10 to enter, including Double or Nothing games, as well as a number of Super Turbo and Turbo events that can be played through quickly.
Your prize is a €5 tournament token package that awards you the following:
A €2.50 Premium Steps entry (Step 3)
A €0.50 Premium Steps entry (Step 1)
2 x €1 Twister Poker entry
Your other tournament tokens awarded when you make your deposit
You don't have a choice with the tournament tokens you are awarded when you make your first deposit into your account as like the prize for the Welcome Mission, the tokens must be used for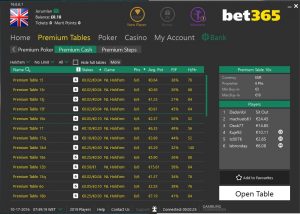 specified events.
For this prize, the tokens awarded are slightly different to the Welcome Mission prize in that you receive:
A €2.50 Premium Steps entry (Step 3)
A €0.50 Premium Steps entry (Step 1)
A €1 Twister Poker entry
A €1 entry into any scheduled Sit & Go game
For the first three options you don't have a choice of what to play but for the €1 Sit & Go token you do. You can play Turbo, Super Turbo scheduled events, as well as Heads Up Poker or Double or Nothing games.
Unless you are already familiar with the nuances of Heads Up play, then I'd strongly suggest you try your hand at the Double or Nothing table with this token as this offers you the best chance of earning some cash back as the top three players at the table are all paid out (while it is the top two at the Turbo/Super Turbo tables).
How to play through your deposit to release your bonus cash
As a Bet365 Poker player you receive 100% of your first deposit (up to €100) as a bonus when you sign up, however this bonus is not released immediately but instead you earn chunks of it as you accumulate Merit Points by playing in real cash games on the site. After you have earned a certain number of points, a proportion of the bonus is made available to you. You have 60 days within which to realise all your active bonus.
You earn Merit Points at the rate of 15 for every £1 paid in rake or tournament fees and you earn your bonus initially at the rate of €1 for every 15 Merit Points you earn. After you have earned €5 worth of bonus, the remaining bonus is released in increments of €2.50 for every 225 Merit Points earned.
The good news here is that you can earn your merit points playing at the same tables you have got used to playing through your Welcome Mission and Tournament Tokens/Cash Game Token freebies. Indeed, it is always a good idea to start at the lower value tables as a new player to help you get settled in to the games on the site without risking too much of your bankroll.
One small caveat here is that given you have 60 days to earn your full deposit, if you have made a larger qualifying deposit and thus have a bigger bonus, you may need to scale up the games you play slightly, so you earn more merit points more quickly to release more of your bonus in time.
For now though, concentrate on playing the lower price games such as Twister Poker (€1 and €2 games in particular), Double Your Money, Turbo/Super Turbo Sit and Go games, Cheap scheduled tournaments with a low buy in as well as playing at the cheaper Six Plus Hold'em, Speed or Premium Cash Tables (you earn Merit Points more quickly on these tables than the other cash tables available). All these are great places to realise the full value of your Bet365 Poker starter bonus.
Don't forget that as a new player you have 10 Free Spins to enjoy on any of the Side Games available in the Poker Lobby and always check out the Bet365 Poker site for advice on how to play any of the games if you are unsure, before you start to wager money playing them.