If you have been looking through the account options in your PokerStars Sportsbook, Casino or Poker account, then one of the options you will have found is the chance to link your PokerStars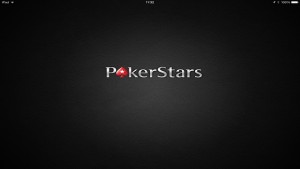 account, to your Full Tilt Poker account (if you have one).
This then facilitates the transferral of funds between the two sites relatively quickly and easily (although this is subject to a minimum transfer amount of $10).
The question you may be asking yourself therefore, is why has PokerStars seemingly teamed up with a rival company and now are offering easy transfer of funds between the two?
All will be explained below.
The role of Amaya
Just over a year ago, the PokerStars brand was bought by a company called Amaya, who are serious players when it comes to the online gambling industry, owning several major sites. Alongside PokerStars, the company also purchased the rights to the Full Tilt brand name and site.
So although the two sites are to all intents and purposes different in every respect and for many years were in direct competition, they are now owned by the same parent company. As such, to maximise profitability on both sites, Amaya wanted to make it easier for customers on one, to transfer funds to the other.
Hence, you can now transfer your PokerStars cash to Full Tilt and vice versa, although the minimum amount you can transfer in a single transaction is $10.
Can I play Full Tilt from my PokerStars app or site?
No, you can't play any Full Tilt games from the PokerStars app or client software, you can only transfer funds between the two. In order to play Full Tilt games, you need a separate log in for that site to create an account with Full Tilt, separate from your PokerStars account.
How do I link the two accounts together?
Once you have a Full Tilt account, note down your username and password and visit the Account section of the PokerStars site. Here click on the Pair Full Tilt Poker Account option and this will bring up a page which asks you to input your Full Tilt Poker details.
Enter your username and password and once this is confirmed by the PokerStars site cross referencing your membership with Full Tilt, your accounts will be linked and you will be able to transfer cash between the two accounts quickly and easily.
Can I use funds in my Full Tilt Account to play PokerStars poker only?
Full Tilt does not offer the same extensive options as PokerStars now does such as PokerStars Casino and PokerStars Sports Betting services. However, when you transfer funds from your Full Tilt account to your PokerStars account, you can then use these funds on any of the PokerStars sites (Poker, Casino or Sports).
This is because PokerStars Sports, Casino and Poker sites all use funding from a single source account and as such, whatever you pay into the account from Full Tilt can be used on any part of the PokerStars site.
What is the best site for me?
Full Tilt remains very much a poker site and as such, only poker fans will likely want to venture to Full Tilt alone, however having said that, PokerStars poker offering is, in the view of this reviewer, markedly superior in terms of number of events, sheer quality of games, choice of games on offer and general competitiveness.
When you then factor in that you can use the money in your PokerStars account to either play at the Casino or enjoy some sports betting without any need to transfer cash, it does seem as if PokerStars is by far the best choice not just for poker fans, but for any poker player who sometimes plays casino games or enjoys a sports bet.