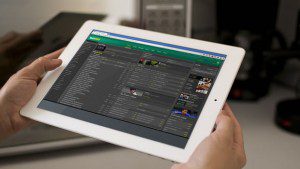 Last February, we took a look at why we believed Bet365 Sport was the best option for betting on horse racing and in this article, we are going to follow up by digging a little deeper into two of the key offers that are continuously available on the site. These are the Feature Race 4/1 promotion and the ITV Racing 4/1 offer.
If you want to use either of these offers, Bet365 Sport is the place to make your bets. New accountholders should secure a Bet365 bonus / referrer code prior to signing up in order to realise the maximum welcome offer.
ITV Racing 4/1 offer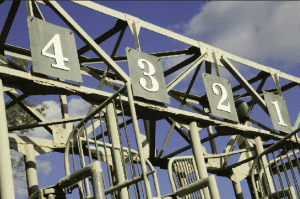 Throughout the year, ITV Racing hosts a number of broadcasts several times throughout the month during which they show live horse racing, often on a weekday afternoon, but more so over the course of the weekend.
This is great news if you are a fan of Bet365 Sport's excellent ITV Racing 4/1 offer. With this promotion, you can place a bet on any live televised race shown on ITV or ITV4 and then you back a horse at odds of 4/1 or more with a bet of up to £50.  If your selection then wins the race, then not only will Bet365 pay you out, but they will also give you a free bet on the very next live race to the value of your original bet.
You would therefore receive back from Bet365 £300 in winnings, plus your £50 stake returned and your account would also be credited with a free £50 bet which you have to use on the next live televised race (the 2.50 from Aintree).
Now let's say you receive your free bet and place it on an 8-1 shot in the 2.50 race. Now let's say your second selection also wins.
Well the great news is that while you do not receive your £50 free bet stake back, you do receive all of your winnings, so in this case, your £50 free bet would generate you another fantastic profit of £400.
Indeed, if you continue to pick winners at odds of 4/1 or more, then you'll continue to receive free bets to the same value as your initial stake.
Feature Race 4/1 promotion
The ITV Racing 4/1 race offer sounds great when the racing is being shown live on television, but of course there are many more days in the year when ITV or ITV4 is not showing live
racing. Does this mean punters are sat twiddling their thumbs with no offers available to them? Not if you are on Bet365 they aren't and that is thanks to the Feature Race 4/1 promotion which runs in parallel with the ITV Racing 4/1 offer.
In essence, the mechanics of both these offers are the same. You place a bet of up to £50 on a horse which is listed at odds of 4/1 or better and if that horse then wins the race, you then receive a free bet equal to the amount you wagered initially, up to a maximum of £50. .
However, there are some slight differences between the two promotions. The Feature Race 4/1 offer is only available on the days when the ITV Racing 4/1 offer isn't available; so this means this offer is available when there is no live racing on the TV. There are also only two scheduled feature races selected per day when the offer is available.
These races are listed in the Feature Race 4/1 promotion page on the Bet365 website, which is updated each day to show you the forthcoming races which the offer applies for. For ease of use, there is a link next to each race allowing you to click through to the guide and place your bet on the race more easily.
If your selection wins the featured race at odds of 4/1, then you receive your free bet which must be placed on the next Feature Race. Therefore, it is always advisable to check the results of a race you have bet on, especially if you have made your bet on the first Feature Race of the day as the second race may come up very soon after the first race has finished.
If you win your free bet on the second featured race of the day, then your free bet will be eligible to the next scheduled Feature Race, which may be the following day, or a few days later if there is racing scheduled to be shown on ITV or ITV4 in the intervening period.
Remember too, if you place a bet of £0.50 or more on any horse race with Bet365, even if it is not being shown live on ITV or ITV4, you can watch the race thanks to their live streaming option, which is available on desktop PCs, laptops and mobile devices.
The final thing to note about both of these excellent promotions from Bet365 Sports is that the bonus is only paid to punters for their first bet on the race. If you back two or more selections in the same ITV Racing 4/1 or Feature 4/1 race, then only your first bet is eligible for the promotion.
Want to find out more about what you can do with Bet365 Sports? Read our guide to Bet365 Banker Bets.