Almost all top poker sites offer customers an enticing new deal to sign up when they join the site and Sky Poker is no different. Indeed, Sky Poker is one of the very best new player offers as it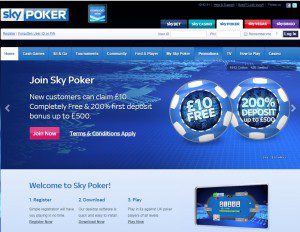 has multiple facets to the offer, thus giving the player a chance to experience many different aspects of the site without having to spend a huge amount of money in the process.
If you read through this article and decide that the Sky Poker no deposit bonus offer is for you, click the link here to sign up today and start playing.
Alternatively, if you need a little additional convincing that the Sky Poker site is the right one for you, then take a look at the remainder of the article. In it we detail all the important things about the new player bonus, as well as some fantastic hints and tips on how to spend it when you join Sky Poker as a new player.
What are the finer points of the Sky Poker New Player Rewards offer?
If you decide to join up with Sky Poker as a new player then your New Player Rewards essentially come in three separate phases. The first before you make a deposit and the second two after you have made your initial deposit:
Phase 1 – When you sign up and before you have even made a deposit into your account, Sky Poker will credit your account with a no deposit required £10 bonus.
Phase 2 – Once you have played through your bonus or decide you want to join Sky Poker, then you can also trigger a 200% deposit bonus up to a maximum of £500 on your first deposit. To claim the maximum bonus of £500, you would need to deposit £250 into your Sky Poker account.
Phase 3 – Sky Poker also give you 500 Sky Poker Points added to your poker point balance. We'll explain more about what they offer you later.
What should I do with my £10 no deposit bonus from Sky Poker?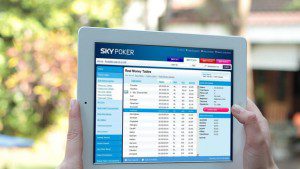 At first glance you may think that £10 to play with isn't a huge amount, but actually on Sky Poker, that is enough to at least trial several different types of poker game to at least give you a taste of what is to come when you deposit. In that respect, your £10 bonus is particularly useful (and it is always worth remembering you can bolster your bonus by winning cash when you utilise it).
Your £10 comes in the form of tournament tokens. You receive four in total. Two at £2.20 in value and a further two worth £3.30 in value.
You can't use these tournament tokens to play Cash Table games, however you can use them to play a number of different Sit & Go games or Multi Table Tournaments.
One nice touch is that you are not limited to playing in two £2.20 value tournaments and two £3.30 value tournaments. With Sky Poker you can combine your tournament tokens to allow you to enter a higher value event. So, if the event was a £5.50 buy in for example, you could use a £2.20 token and a £3.30 token to enter this event.
In our view, your £10 no deposit bonus from Sky Poker is a chance to trial a couple of Sit & Go and MTT's to see if how the site works is to your liking (and we are confident it will be).  Our view for a new player to Sky Poker would be to play one low-value MTT and use your remaining tokens for Sit & Go games, on either Six Max or Double or Nothing tables as these offer new players a greater chance of success initially.
By doing this you give yourself a better chance of adding a little extra cash to use alongside your bonus when you eventually deposit on the site, while still experiencing some of the most popular games available on Sky Poker.
Once you have claimed your £10, you have 30 days within which to activate the deposit bonus and receive your free Sky Poker Points bonus. If after your free games you feel you like Sky Poker, then this is the next step to take.
The lowdown on realising your 200% Deposit Bonus
There are some key things you need to realise about your 200% Deposit Bonus with Sky Poker which are vital to ensuring that you understand the bonus, how it works, how it is paid to you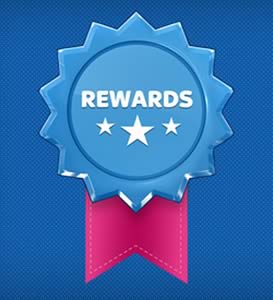 and how long you have to realise the full bonus before it expires.
Your deposit bonus is calculated based on how much you make as a first deposit with Sky Poker as a new customer. So if you made a deposit of £50 with Sky Poker as your initial deposit, then your bonus would be £100.
However, your bonus is not released immediately to you. Instead, you have 30 days from the date of your registration with Sky Poker within which to realise the full bonus. You realise the bonus by playing real cash games at Sky Poker and earning Sky Poker Points.
For every 250 Sky Poker Points you earn playing real cash games on Sky Poker, you will earn £10 of your bonus, which will be credited to your bonus account when the milestone is reached. For each batch of 250 Poker Points you earn, you will release a further £10 of your bonus either until the bonus is fully realised or the 30 day limit expires.
Your bonus cannot be withdrawn without being played through once with Sky Poker, so if you realise a £100 bonus, you will need to play £100 worth of real cash poker with Sky using the bonus funds in order to be able to withdraw any cash accrued from it.
The key thing with the deposit bonus with Sky Poker is to deposit just enough for you to be able to realise the full bonus within the 30 day period, in order to maximise the benefits from it to you. There's little point depositing a large sum, if you are never going to spend enough and amass enough Sky Poker points in the 30 day time limit to earn the full bonus.
In addition, a prudent strategy to realising your bonus is to target games that offer you a greater chance of success so you can supplement your spending with some income from winning some Six-Max or Double or Nothing Sit & Go games for example. That helps alleviate the costs incurred from playing lots of real cash games to realise your bonus.
Getting the most from your 500 Sky Poker Points bonus
Finally, your 500 Sky Poker Points bonus operates a little differently to every other Sky Poker Point you earn on the site following your sign up.
This bonus does not count towards realising your bonus, nor does it contribute towards the Sky Poker Rewards scheme. In fact, the only thing you can use your Sky Poker Points bonus for is to play freerolls on Sky Poker, £1,000 worth of them.
Sky Poker runs a number of daily freeroll events which cost 10 Sky Poker Points to enter and you can use this bonus to enter 50 of these events in the early weeks of your membership. These are a great way to experience MTT poker for free, without risking a single penny of your bankroll.
Each freeroll has a £20 prize pool guaranteed so you could even supplement your winnings if you finish in the prize places in any event.
As you can see, Sky Poker's New Player deal is multi-faceted and offers new customers a fantastic launch pad for playing on the site. It is great value for money and by following the tips above, you can really maximise your starter bonus when you start playing with Sky Poker.