Everybody likes to receive a little extra something than they would ordinarily expect and one of the best things about joining a top class sports betting site like Coral is that you will often get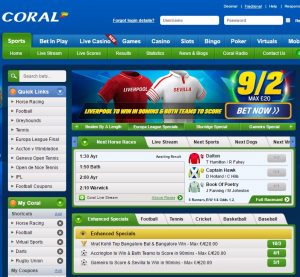 promotions that give you a little extra value.
In amongst the many different promotions you will find at Coral Sport, including both long term and short term offers, you will find each day that the site offers a number of Enhanced Special bets, as well as a couple of other "Special" betting options.
In this article, we are going to pay particular attention to the Enhanced Special bets but also take a look at what some of the other Specials bets are that you can find at Coral every day.
Remember you do have to be a Coral customer to enjoy these enhanced and special bets and if you haven't yet signed up, read our excellent Coral review for details on how to join.
What are Enhanced Specials at Coral Sport?
When you log into the main page of the Coral Sports site then you will notice that directly in the centre of the middle column is a console which lists the next horse races at the top and then underneath this, is a section on Enhanced Specials.
These are bets that Coral Sport have decided to offer improved odds on than would ordinarily be available as they are likely bets that will appeal to punters. Chiefly because they pertain to some of the bigger sporting events taking place within the next 24-hours or so.
Essentially, this is Coral Sports version of the Sky Price Boost promotion, only with Coral there are not quite so many markets available where the prices have been enhanced.
However, it is not so much the number of bets that are available that matters with these promotions, but the value of the bet and it is here that Coral scores quite well. As when they do offer a market as an Enhanced Special, then generally the price offered is at worst, equal to the best price you will find with any other bookmaker in the UK, or better than it.
Placing the Enhanced Special bet is very easy. Simply click on the odds of the bet you would like to place to add it to the Bet Slip and then head on over to the Bet Slip, enter your stake (remembering that some Enhanced Special bets have a maximum bet limit, usually of around £20) and then click the Place Bet button.
Your bet will be placed and if your selection wins, you'll be paid out at the higher odds.
What sports feature in this deal?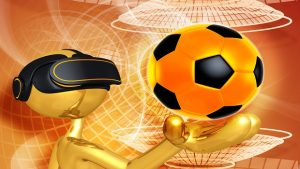 There are no hard and fast rules about which sports could be included in one of the regular Enhanced Specials bets. Usually there is at least one Soccer bet, simply because this is one of the most popular forms of betting on the site, but a wide range of other sports will also be offered alongside any soccer-based Enhanced Specials.
In truth, it depends very much on what sporting events are taking place around the world on that particular day. If there is a big cricket match going on, for example, then there may well be an Enhanced Special on that. Same as if there is a big golf or tennis tournament taking place.
It matters less what sports are offered in the Enhanced Special section and more what major sports events are taking place as Coral hope to capture some of the excitement surrounding these events by offering great value bets on them.
How many Enhanced Specials are offered each day at Coral Sport?
It is up to the discretion of Coral Sport as to how many Enhanced Specials that they offer each day, however the more sporting action and the busier the day is for betting, then the more likely it is that the site will offer more than the usual Enhanced Specials.
Usually there are at least three Enhanced Special bets that you can take advantage of available on the Coral Sport site at any time, but it does pay to check back to the site relatively frequently because as one event finishes, a new offer may well be added onto the site to replace it shortly afterwards.
The Enhanced Specials on offer at Coral Sport are very much an ongoing process, rather than a simply one off deal. So you can check into the site throughout the week and you should find a number of offers available to tempt you into making a bet.
What other Specials bets are available at Coral?
In addition to the Enhanced Specials that are available daily at Coral Sport, the site also offers a number of other enhanced or special bets on its service. There are three other types of bets that fall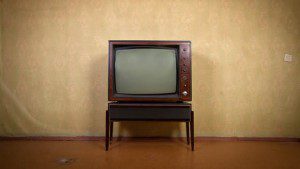 into this category.
Enhanced Multiples –  These are bets which involved multiple selections from a specific sport (such as Football, Tennis, Basketball, Baseball or similar) where instead of the standard price for the bet as decided by the odds, Coral will offer a better price than is otherwise available for the named bet.
Football Specials –  Football Specials are a number of bets based on football and they fall into a number of different categories. Transfer Specials are bets on which club a named player (usually one of the bigger name players in a league) will join next. Similarly Manager Specials bets are bets on specific football managers, such as which manager will take over at a club currently without a manager  as well as bets on who will be the next manager of big teams, such as Manchester United and the England team. Other football specials include Special bets on major tournaments (such as the forthcoming Euro 2016 tournament in France) and specials based on specific teams.
Non-Sports Specials – In addition to all the above sporting bets, Coral also offer a number of special bets on non-sports markets.  These include Lotto Special bets, Political Special bets, Royal Special Bets and TV Special bets.