Have you noticed that the esports betting section at Bet365 Sport is increasing in size greatly? Barely 12 months ago, you would be lucky to have a choice of three or four tournaments a week to bet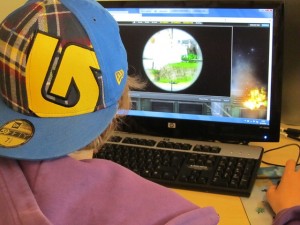 on, but now there are a great many more.
The esports industry, and as a result esports betting, is growing at a rapid rate across the globe and it is quickly becoming one of the most exciting ways to bet for many people.
So if you have no idea what an esport is, or how you can bet on it at Bet365, or even if you should, read on and all will become clear.
What exactly are esports?
If you have never heard of esports, then they can be simply described as computer or console games that can be played online against other opponents.
However, when it comes to esports betting, you can only bet on selected esports games between top teams and individuals competing in certain events (tournaments). Let's now take a look at the top esports games available to play today.
What are the most popular esports played today?
The most popular esports you can bet on and play today are outlined below:
League of Legends (sometimes shortened to LoL)
Defense of the Ancients 2 (usually referred to as Dota 2)
Counter Strike: Global Offensive (CSGO)
StarCraft 2 (SCII)
Hearthstone
Overwatch
World of Warcraft
World of Tanks
Smite
Warcraft III
Rocket League
Heroes of the Storm
FIFA
Although it should be noted that the esports you will most likely find betting on at most betting sites, including Bet365 Sport are League of Legends, Dota 2, CS:GO and StarCraft II.
How is it possible to bet on esports?
The term esports can be applied to any game played on line by multiple people usually against each other. However, in this context, esports only really applies to a very small fraction of these games which pit the best teams and individual players in the world against each other in organised tournaments.
These tournaments take place every week across a range of esports and they are sponsored by leading companies who offer prize money for the teams to play for. The prize money on offer is considerable and as such, this attracts only the best teams and players to this level of competition.
Being strictly regulated and often streamed live on services such as Twitch, betting sites soon realised that esports were gaining in popularity and so they began to offer betting on these events and that is precisely how esports betting came about.
Since then the industry has grown to cover more tournaments, more esports and more betting markets available to bet on for individual games and tournaments than ever before.
What types of esports tournament does Bet365 offer betting on?
The tournaments that Bet365 offers betting on for esports are the top tournaments in the world today which attract national or international fields of teams or individuals to compete and all of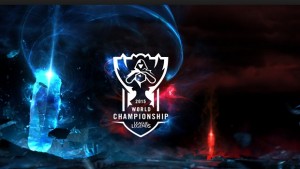 which are regulated and sponsored by large companies to provide a prize pool.
Essentially, you can't bet on your Son to beat his friend from school at the latest version of FIFA, but you can bet on a team such as Fnatic to beat G2 Esports in a huge Dota 2 tournament, which has a prize fund of $3m.
To use a football-themed analogy, if your son playing his friend at FIFA is the equivalent of a kids football game (which you cannot bet on), a top esports bet is the equivalent of a Top Premier League game or similar (which of course, you can bet on).
Can you watch esports events live?
Bet365 Sport does not, as yet, carry any streams of esports events live, however there are a number of other ways you can view esports events using a third party provider. Streaming sites such as Twitch offer anybody the chance to watch esports action live and this service is continuing to grow as the number of events and teams competing grows over time. Almost all of these services are free to view.
Can you bet In Play on esports events?
Yes, Bet365 Sport does offer in play betting on some selected esports matches, although it does not offer them on all. In truth, you tend to find it is the bigger matches involving the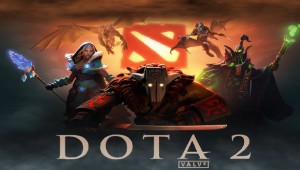 better teams in the higher profile tournaments that are the games that Bet365 will offer In Play betting on.
There is a dedicated esports betting section when it is available when you click on the In Play section of the Bet365 website or app.
How popular are esports and esports betting?
Although still a niche market somewhat in the UK, esports are growing in popularity across the globe. However they are already hugely popular in China and South Korea in particular where the top esports players are treated like footballers and pop stars are in the UK.
While the east is the established esports market, there is a growing number of teams and individuals competing from around the world and there are an increasing number of tournaments being created for teams of all abilities to play in. This in turn encourages more people to play and of course, offers more markets for sports betting sites to offer betting on.
The top tournaments now regularly offer prize money well in excess of $1m to be won. At the International 2016 last year, the total prize pool on offer exceeded $20m.
Certainly the growing popularity of esports is evident on Bet365, where the number of bets offered each week has risen massively even from 12 months ago.
Is esports regulated in the same way sports are regulated?
Absolutely. The esports betting markets offered by Bet365 Sport are all for tournaments contested at the highest levels of the game and with that comes a lot of prize money. As such, players are strictly monitored to ensure fair gaming takes place and drugs tests are now being implemented across the sport to ensure all players are 'clean' before they play.
Such is the prize money on offer now that any top player on any esports team that even attempts to deliberately lose a game, would be banned from competing in any esports event and would lose a chance at earning considerable sums of money. The risks of cheating are just not worth it.
In short, you can be sure if you bet on esports, then you are betting on an event that is as fair as any sporting event you can bet on at Bet365 Sport.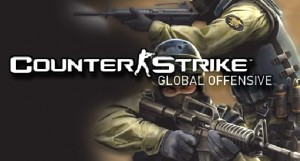 Do the strongest teams or individuals always win in esports contests?
Esports betting is very much like all forms of sports betting in that favourites do tend to be more likely to win, certainly in individual matches although there is greater variability when it comes to whether a favourite wins a tournament outright or not.
However, there can be some big surprises in esports betting in a similar way to there being huge upsets in traditional sports betting. This year in the FA Cup, Lincoln City defeated two Premier League teams, including the current Champions Leicester City, to reach the quarter finals of the competition. Similarly, in the League of Legends World Championship last year, Albus Nox Luna, a Russian team caused a huge upset when they defeated LoL legends ROX Tigers in the Group Stage, a win which was called the biggest upset in esports history.
So the answer is, yes favourites win at esports more than the outsider, but there is always a chance that one of those outsiders could cause a big shock.
Can I try out esports myself as well as bet on them?
Absolutely, all you need to do to play any of the esports listed above is to buy the software you need to play it. Most of the top esports players use specialist gaming PC's to play, but you can play them from a standard PC (provided it meets the minimum specifications for the software). Fewer esports games are played from a games console, but there are a few that you can play from Xbox or PlayStation 4 consoles (Overwatch and Rocket League being good examples).
Some games you can download direct from a site (such as STEAM which offers downloads for  the Valve games Counter Strike: Global Offensive and Dota 2) or you can download League of Legends by Riot Games from the dedicated League of Legends site. Others you can purchase in shops or download (such as StarCraft II, or Rocket League and Overwatch).
Once you have purchased and installed your game, you simply log in and you can then trial your game online against potentially millions of other players. However be warned, competition is tough even at the lowest levels and it will take you a little time to get the hang of the game.
Esports is one of the fastest growing industries not just in terms of sports betting, but in the terms of competitive gaming. Certainly, as esports grows in popularity, it will also see a rise in the number of people betting on it.