With the World Cup now over and France confirmed as the new champions, football fans will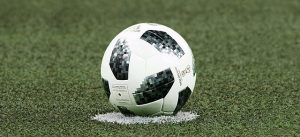 now be looking ahead to the start of the new football season in a couple of weeks. So, does that mean you can't enjoy a little football betting until the big kick off in August? Not at all and with Coral's exciting Transfer Specials section, you can enjoy a flutter on all the key activity in the current Transfer Window.
The Transfer Window opens twice a year, once in January and also across the summer once the football season has ended and this is the time when clubs are allowed to bid for, sign and sell players to and fro. We have already seen a number of big transfers during the summer window already, namely –
Kylian Mbappe – AS Monaco to Paris St Germain – £159.3 million
Cristiano Ronaldo – Real Madrid to Juventus – £88.5 million
Alisson – AS Roma to Liverpool – £65 million
Riyadh Mahrez – Leicester City to Manchester City – £60 million
Naby Keita – Red Bull Leipzig to Liverpool – £52.8 million
Thomas Lemar – AS Monaco to Atletico Madrid – £52.7 million
Jorginho – Napoli to Chelsea – £50.4 million
Fred – Shakhtar Donetski to Manchester United – £43.7 million
Vinicius Junior – Flamengo to Real Madrid – £40.2 million
Fabinho – AS Monaco to Liverpool £40 million
However there are likely to be several more deals in the pipeline as we head towards the start of the season and at Coral Sport, you can bet on where some of the top players in the world will be plying their trade come the start of the season with their Club After Summer Transfer Window betting market.
What is the Club After Summer Transfer Window bet at Coral?
The bet is simply a wager on which club the stated player will be playing at when the season kicks off in early August. Essentially, you are betting on the names player being transferred from his current club to one of the clubs listed underneath as a potential buyer. Place your bet and if your player moves from his current club to the club you backed, then you are a winner.
Of course, to help you research this market there are a huge amount of transfer rumour stories in the press at the moment with plenty of players on the move. Of course, some of these stories are mere speculation, others may have a grain of truth in them and others may be set to go ahead but fail at the last minute. Some transfers can be easy to complete, others more complicated.
Let's take a look now at some of the current bets available in this market and what we think are some of the best bets you can make right now with Coral Sport.
Current Club After Summer Transfer Window bets
Willian (Chelsea)
Barcelona – 1/2
Manchester United – 6/1
Manchester City – 8/1
Inter Milan – 14/1
Real Madrid, AC Milan – 16/1
Paris St Germain – 18/1
The only bet for me here worth considering is Barcelona. I think Barcelona want to pair Coutinho with Willian now that Iniesta has left to support Messi and Suarez and the thinking behind that is pretty sound. Chelsea have just appointed a new manager, Maurizio Sarri, and he will not want to avoid the controversy of selling yet another top player to either of the Manchester clubs, who are amongst Chelsea's most competitive rivals. The other clubs listed, Inter, Real, AC and PSG just are not interested and if you are going to bet here, Barcelona is the only choice to make.
Gareth Bale (Real Madrid)
Manchester United – 2/1
Tottenham – 5/1
Chelsea – 6/1
Bayern Munich, Paris St Germain – 10/1
Manchester City – 16/1
Personally, I would not be touching this market. Bale has been linked with Manchester United for a huge amount of time now and with United not being particularly active in the market this summer, you can almost hear the press clamouring for a big name signing and Bale would fit the bill. The Welshman was unhappy at Real over the past two years, but a change of manager plus Ronaldo departing means Bale will play a far more central and key role for Real Madrid this season and as such, I cannot see the Welshman making any move out of Madrid.
Paul Pogba (Manchester United)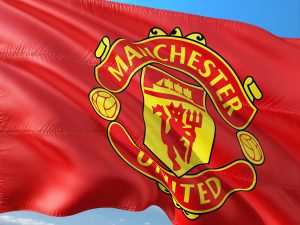 Paris St Germain – 9/2
Juventus – 8/1
Real Madrid – 10/1
Barcelona – 16/1
Bayern Munich, Manchester City – 20/1
This is another market I would not be touching. After a superb World Cup, Pogba's value at United will have increased hugely and that effectively rules out every team bar PSG, Real and Barcelona. Neither of the Spanish teams have shown an interest in the United man, and while PSG have made a few noises about him, having spent big on Mbappe and already in danger of failing Financial Fair Play rules, they'd need to sell several players first before they could even consider a move for Pogba. This may well happen in the future, but it won't happen this summer.
Eden Hazard (Chelsea)
Real Madrid – 1/3
Paris St Germain – 8/1
Barcelona – 12/1
Manchester City – 20/1
Hazard's future does seem to lie away from Stamford Bridge and I would rule out a move to any club other than Real Madrid at this point. Real have just sold Ronaldo and need a marquis signing to come in to lift the club and Hazard, who has already made positive noises about joining Madrid, would certainly fit the bill. This could well be a huge deal, perhaps even eclipsing what PSG paid for Mbappe, but I do think Hazard will be a Real Madrid player before the summer is out.
Joe Hart (Manchester City)
Any MLS Club – 7/2
Celtic – 4/1
Sporting Lisbon – 9/2
Rangers – 5/1
Nice – 5/1
Crystal Palace – 6/1
It's clear that Joe Hart's time at Manchester City has come to an end with the former England Number 1 having been shipped out on loan pretty much since Guardiola took the reigns at the club. Unsuccessful spells with Torino and West Ham followed and it seems clear Hart's future lies elsewhere. The fee City would ask would be a worry for me in terms of Celtic or Rangers taking Hart and I think the keeper is probably too young to move to the MLS just yet. Sporting Lisbon is an intriguing option though at 9/2, given they have lost several key players including their goalkeeper and he would be a nice fit there.