England fans are in the somewhat unusual position of being upbeat about their teams World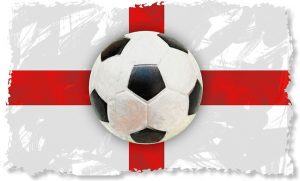 Cup performance. After scoring a grand total of just five goals in their previous two World Cup campaigns (conceding nine) and bowing out 4-1 to Germany in the Round of 16 in 2010 and not even making it out of the Group Stage in Brazil 2014, Gareth Southgate's team were not expected to be amongst the elite performers at this summer's tournament in Russia.
However, a last gasp win over Tunisia thanks to a double from Harry Kane, followed by a stunning 6-1 victory over Panama in their second group game, where England were leading 5-0 at the interval, has had England fans in an unusual state of optimism ahead of the Three Lions final group game, against the much more daunting opposition of Belgium.
With Belgium, like England, already certain of their place in the second round, the only thing that hinges on the outcome of that game is which team will finish top of the group and the mathematics behind that may be a little unusual. At present, England and Belgium have exactly the same record, two games played, two wins, eight goals scored, two conceded and if their game finishes in a draw, then it will be the number of bookings each squad has received over the three games that determines who tops the group.
If the number of bookings received is equal (and England have two to Belgium's three at present, so that is a clear possibility) then England and Belgium may be forced to draw lots to see who qualifies as the top team from Group G and who goes through as the second-place team.
Regardless of whether England or Belgium finish top of the group, both teams will face opposition from Group F (which will be either Japan, Senegal or Colombia) in the Round of 16, however it is beyond that where the draw does massively favour one team over the other as one team could face a quarter final against either Germany or Brazil, the other could face Mexico or Switzerland, however whether that is the first or second place team, will not be decided until the Group E and F games are finalised on Wednesday 27th June.
However crucially, England and Belgium will both know how the potential future path lies for them going towards the final and they will know that finishing top of the group, or second, may offer an easier pathway into the latter stages of the tournament.  Could we see a World Cup game where both teams and fans would actually prefer to lose the game to give themselves a better chance of progressing in the tournament?
With interest in Gareth Southgate's team now huge across the UK, there has been an enormous surge in people wanting to bet on England at the World Cup, so much so that England have been backed in from pre-tournament 16-1 chances to win the World Cup, right down to 9-1 shots with bet365 Sport, and many bookmakers are offering odds considerably shorter than that.
So after reviewing their performances thus far and their chances of progressing, what do we feel are the best bets available for you to make on England at this summer's World Cup in Russia at the moment?
Here's our selection of top Three Lions bets available at bet365.
England to win the World Cup – 9/1 with bet365
If you want to dream, dream big and if you think that Gareth Southgate's men have a realistic chance of shocking the world and lifting the World Cup, then you can get them at odds of 9/1 with bet365 Sport right now.
Personally, this is not a bet that I would be looking at, especially in the afterglow of a fine 6-1 win over Panama, when people lose sight of the bigger picture and place bets on England to win based on that one performance. My advice on this particular bet is hold off until the Belgium game is out of the way and then based on the result of that, and the subsequent pathway open to England to reach the latter stages of the tournament, review the odds on this market then and perhaps make your bet when this pathway for England is a bit clearer.
Harry Kane to be World Cup Top Goalscorer – 7/4 with bet365 Sport
After a double against Tunisia, Harry Kane netted two penalties and a fortuitous deflection from a Ruben Loftus-Cheek shot to nab a hat-trick against Panama. That leaves him on five goals for the tournament after just two games, one ahead of Cristiano Ronaldo (Portugal) and Romelu Lukaku (Belgium) and two in front of Denis Cheryshev (Russia) and Diego Costa (Spain).
In terms of Kane's chances of finishing top scorer, I think they are good but one thing worries me (and this also applies to Lukaku too) and that is both players could be rested for the England v Belgium game and that would impact their chances of adding to their total, while the likes of Ronaldo, Costa and Cheryshev are not likely to be rested with plenty still up for grabs for Portugal, Spain and Russia in their final group games.
However, looking forward, I can see Kane and Lukaku netting goals in the Round of 16 tie and with most World Cup leading goalscorers averaging around 6 goals, I think a bet on Kane or Lukaku is the better option here, although I do feel Kane will likely score a greater percentage of goals for England than Lukaku for Belgium, hence I'd just about tip this in favour of Harry.
If you are a huge optimist, you could also back John Stones to add to his two goals at the finals and be the longest shot leading goalscorer at the tournament at odds of 100/1 with bet365.
England v Belgium – Match Result – Draw – 21/10 with bet365
I've always felt that this game, although billed as the biggest clash in Group G, would perhaps be a second-string affair if both teams qualified for the second phase from their opening two games. That has duly transpired and the noises both Roberto Martinez of Belgium and Gareth Southgate of England are making is that they are going to make several changes to their teams to rest key players ahead of the Round of 16.
On the one hand, that is understandable. Not only do some players need a rest, other players in both squads need action to stay match fit. With qualification already assured and no massive benefit to finishing first or second in terms of Round of 16 opponents, I think this is a game both teams will approach with a mentality of trying to win, but not that bothered if they don't. In truth, I think if you offered both managers a draw now, with no injuries or further yellow cards, both would take it.
As such, with both teams likely to be very different, I think this makes this a more even contest and as such, I think a draw, which is a very tempting 21/10 with bet365, is a very good shout here.
First Goalscorer – Jamie Vardy to score first – 5/1 with bet365
I think England will make plenty of changes for this game and I think Vardy/Rashford will start in tandem up front. Vardy in particular has a very good record against the Spurs defensive partnership of Vertonghen and Alderweireld and I think he is itching to get on the field and grab a goal. He's 5/1 to score first with bet365 and I think that is a great value bet.