When it comes to betting promotions, most offers tend to be short term offers. Some, such as Bet365's Euro Soccer Bonus offer great long term value over a very popular but niche market.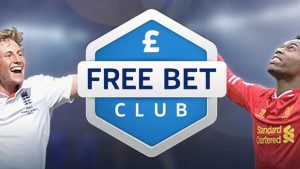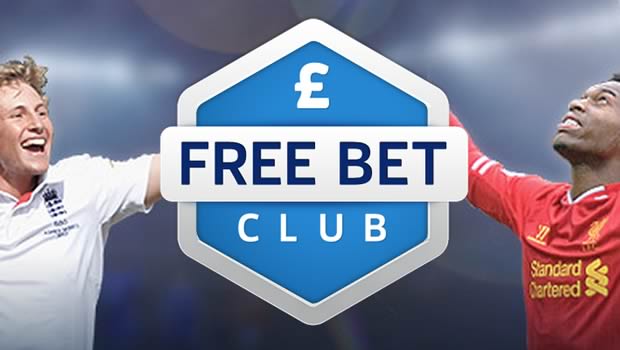 It is generally rare to find a very flexible promotion that is available over a longer term.
However, if you are a customer at SkyBet, then that wait is over as thanks to the site's exciting Sky Bet Club offer (which is the renamed Free Bet Club deal), you could have access every week to a fantastic free bet, simply for wagering with SkyBet.
You can join SkyBet today and claim your Sky no deposit bonus by signing up with any of the Sky sites and once you are a member, then you can earn your membership of Sky Bet Club immediately by making your qualifying bets.
Here's how:
How does Sky Bet Club work?
Once you have a Sky account (you will get a SkyBet compatible account regardless of which site you use to sign up with Sky), log in to SkyBet with your usual details and then head on over to the Sky Bet Club promotional page.
Once you are on the promotional page, you will see the details of the offer explained and underneath the offer is a button labelled "Opt In". Simply click on this button and you will then be opted in to Sky Bet Club's offer.
What you then have to do is place £25 worth of bets on qualifying sports betting markets every week. Your bet has to be of even money odds or better to qualify for the offer and you have until midnight on Sunday night to place your qualifying bets.
You can place more than £25 worth of bets if you like, £25 is the minimum amount and you can still bet on markets of shorter than even money, but those bets will not count towards your Sky Bet Club offer.
Once you have made the qualifying bets of £25 in a given week, then the following week you will be given a free bet of £5 by SkyBet for being a member of the club. To remain in the club you need to bet £25 worth of bets every week as outlined above and every week you do in succession, you will earn a free £5 bet the following week.
Your qualifying bet will be credited to your account by 7pm on Monday night ready for you to use on any SkyBet sports betting market.
What happens if I don't bet £25 in a week?
If you do not bet £25 in a given week in qualifying bets, then your membership of Sky Bet Club lapses and you will not qualify for a free bet the following week. However, you can rejoin Sky Bet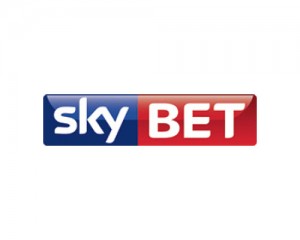 Club at any point simply by placing wagers totalling £40 in a qualifying week to get back into the club.
Once you are back into the Sky Bet Club, then in every subsequent week, you need to wager just £25 again to remain a member, however each time you lose your membership of a club, you'll need to wager £40 worth of qualifying bets in that week in order to gain entrance back into the club.
What bets can I make and what betting markets can I bet on?
The great news with this offer from Sky Bet is that in any qualifying week, you can choose exactly how to make up your £25 worth of qualifying bets as you see fit. You can place one qualifying bet of £25 if you wish, or five bets of £5, or even 25 bets of £1. The choice of how you bet is yours.
You can make accumulator, double, treble and other multiple bets too, all these bets qualify for the offer provided that the combined odds on the bet are greater than even money.  The only bets not allowed as part of the offer are Tote Pool bets and Forecast/Tricast bets.
Furthermore, you can also bet on a massive range of betting markets with SkyBet. You are not forced to place bets on just one sport. If Sky Bet are offering odds on a sports betting market and you place a bet on it at odds of even money or better, then it is 99.9% likely that your bet will go towards you reaching your weekly bet target of £25.
One small thing to note, if you place a qualifying bet for the offer, but then subsequently Cash Out the bet, then that bet will no longer qualify for the offer. Only bets that are allowed to run to completion will be accepted towards your weekly £25 target.
Are there any other Sky Bet Club offers?
Sky Bet Club is a great reason to bet with SkyBet over the longer term as you could earn yourself £260 worth of free bets over the course of the year. However occasionally, there are other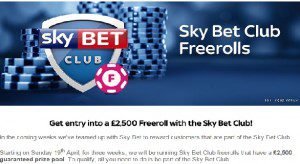 perks to being a Sky Bet Club member.
Recently for example, Sky Poker had a number of freeroll events taking place for punters that were Sky Bet Club members. Entry into these events was completely free for these members and other Sky Poker customers that were not Sky Bet Club members were not allowed to enter.
Sky Poker especially runs promotions relatively frequently for Sky Bet customers and Sky Bet Club members, while other Sky sites such as Sky Casino and Sky Vegas also run promotions from time to time too. So you can get plenty of other fringe benefits from being a member.
Can I join Sky Bet Club immediately?
Yes, once you have a Sky Bet account (which is when you have joined any Sky site), you can head over to the promotional page, Opt In and then make your £25 worth of qualifying bets on Sky Bet immediately. Just ensure you are using real cash, rather than any promotional cash, to make your bets and you can sign up with Sky Bet Club immediately.
The good news is, even if you have placed a bet with Sky Bet and haven't opted in, provided that you opt in to the club before midnight on the following Sunday, then any qualifying bets made in that qualifying week, will count towards your £25 worth of bets.
Sky Bet Club offers punters a genuine long term way to receive a free bet of £5 every week you are a member, so if you bet regularly, why not become a member today and over the course of a year, give yourself an additional £260 worth of free betting opportunities?