Keeping your personal data safe, including your all-important bank details, is a prime consideration for any sports betting site and PokerStars Sports is no exception to that. All reputable sites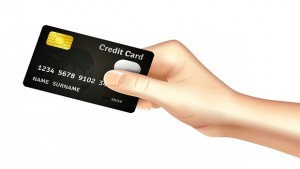 will take every possible precaution to ensure that your data is securely held with them, encrypted and as secure as they can possibly make it.
However, when you need to make a deposit into your PokerStars UK Sports account, or indeed any other bookmaker, poker or casino site, then you need to be doubly sure that the transaction will take place in a secure environment.
Unsecured Wifi – A Warning
Now if you are using a WiFi service, or a 3G/4G connection to access your account, then it is likely that you are already using as secure a service as possible. Most home WiFi services have a password required to access them and as such, if you use such a service at home for example, then this should be the safest way to deposit into your account.
The problem comes however when you use an unsecured Wifi network, such as that you may find in a Coffee shop, a public area, at work, at a hotel or similar.
An unsecured Wifi is one that is either accessible to all people within an environment (it may or may not require a password). For example, if you are in a coffee shop, it can be useful to use their WiFi to log in and access your Social Media sites to keep up to date with what your friends and family are doing.
For low level interactions such as this, unsecured networks are fine, however security analysts strongly advise against using them to make any form of financial transaction, including depositing into poker, casino or sports betting based accounts.
Let's find out why?
Why Unsecured WiFi is a no-no for Depositing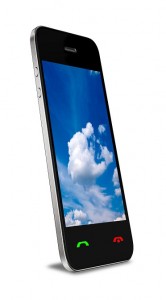 The finer points of why unsecured networks are a problem when it comes to your sensitive data are explained in this article, which is great for wider reading, but the essence of the problem is that on an unsecured network, the potential exists for your data to be broadcast and 'listened' to by others sharing that same unsecured network.
What this means is that someone with the knowhow can sit in a public place with free Wifi access and set their device to listen in to others on the network, collecting information about them such as passwords, bank details and anything else that other users would care to input into their device while on the network.
Imagine then the problems you would encounter if someone found out your password for a betting site and it was the same password you used on many other accounts such as email, your personal banking data or more.
Of course, security is improving all the time, but it is worth noting that with all these unsecured Wifi hotspots cropping up in increasing numbers all over the country, that it may be wise to withhold using them, especially for more sensitive interactions via the Internet.
What is a Secure connection?
So if you are out and about and want to deposit cash into your PokerStars Sport account, what is the best way? Well first of all, if you can't wait until you get home then the best option is to use a 3G or 4G connection.
The reason for this being these connections are a direct link between your smartphone or tablet (if it has 3G/4G connections enabled) and your provider. This is far more secure than an unsecure network.
Most devices now have an indicator on the front screen telling you what type of connection you have.
Do remember though that sending data via 3G and 4G will eat into your monthly data allowance.
Other than that, the best option is to use a secure WiFi network that you can trust, such as that used by yourself at home, family or friends, although if you are out and about this is not always viable.
Security and PokerStars Sports Betting
Once you have a secure connection to PokerStars Sports then you can use the Cashier option to make your deposit. If you have a card or other payment method saved on your account to use, then this means you can usually use this without even having to get your purse or wallet out to enter in the details.
Do keep an eye out too for people 'watching over your shoulder' trying to find out your bank details. It may sound inordinately simplistic, but if you treat making the deposit as you would entering your PIN number when taking cash out of your account using an Automated Cash Machine, then you won't go far wrong.
The great news is that once you've made your deposit and the cash is in your account you can then access the superb features of PokerStars Sports from your mobile device to enjoy fantastic casino games, poker and sports betting direct from your mobile.