One of the biggest innovations in the online betting scene in recent years has been the development of the Cash Out option for punters. In this article, we will take a closer look at the Cash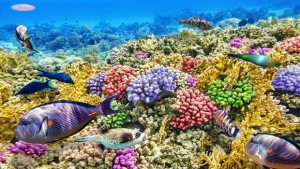 Out and Partial Cash Out options you can currently find available at the Coral Sports site. We'll examine what each option is, when you would use them, the sports and bets you can use it on and also whether cashing out can be profitable, or can prove costly.
However, let us begin at the very start by exploring exactly what a Cash Out and Partial Cash Out option is when it comes to Coral Sports betting.
What is a Cash Out?
A Cash Out is an option that becomes available on a number of bets at Coral Sports once the event you have placed a bet on is in play. What it means is that when the option is highlighted and available, you can, if you wish, cash out the bet before the end result is known, taking the amount of money highlighted.
For example, say you have placed a £10 bet on an Premier League match between Manchester United and Arsenal and you backed Manchester United to win 2-0 at odds of 5/1, however after 15 minutes of the match, United have already scored two goals and lead 2-0, with 75 minutes left to go.
At this point you may decide that it is likely there will be another goal in the game by either team, which would make your bet a loser. So you could Cash Out your bet at this point and take the money on offer from Coral. Alternatively, you can let it ride and hope both teams don't find the net again and take the full amount you originally placed the bet for at the odds stated. In this case, £50 in winnings, plus your £10 stake returned.
Of course, as it stood, the Cash Out option was an all or nothing choice for punters, so to allow some flexibility with this option, the Partial Cash Out choice was offered.
What is a Partial Cash Out?
As the name suggests, a Partial Cash Out is when you cash out a percentage of your stake made on the original bet, but leave the remainder of the stake running either until completion of the event, or until you elect to cash out again nearer the end of the match.
Let's use the same example above and say that you placed a £10 bet on Manchester United to win 2-0 over Arsenal but after 15 minutes, United have raced into a 2-0 lead.
With a partial cash out, you could cash out say 50% of your bet and take the money on offer from Coral as the Cash Out option for £5 of your £10 stake. The remaining £5 would then be left on your original bet and paid out as such, if the game remained at a 2-0 scoreline at the end of 90 minutes.
However, because you cashed out 50% of your £10 stake, you would only be paid on the £5 remaining on your original bet, so you would receive your partial cash back, plus £25 in winnings, plus your £5 stake back from the original bet.
If there should be another goal in the game however after you have claimed your Partial Cash Back, then your original bet would be a loser and you'd not receive any further cash back from the bet.
When would I use a Cash Out or Partial Cash Out option?
In most cases, the Cash Out or Partial Cash Out option is only a good one to use when you think that there is a good chance your original bet will not pay out. In this case, it can be prudent to Cash Out your bet, or a percentage of it, to claim back at least some of your stake.
Let's look at two examples; let's say you back Andy Murray to win the first set of a US Open match 6-2 against Rafael Nadal, but after three games, Nadal leads 2-1 and is serving to go 3-1 ahead. In this situation, Nadal stands a good chance of winning the game, so your bet is in jeopardy, so your cash out option (if available) may well be worthwhile considering.
However, in another example, say you back Liverpool to beat Everton 2-0  and after 75 minutes Liverpool lead 1-0, but Everton have just had a man sent off the field of play. In this situation, there is a good chance Liverpool could score against the ten man Everton, and as such, your 2-0 bet may stand a good chance of success, as such you may not wish to use the cash out option here.
It is worth noting that the Cash Out bet is a judgement call – Sometimes you will make the right choice and cash out at the right time, other times you will make the wrong call and you will cash out or fail to cash out and it will cost you money.
How widely is it available on Coral Sports?
Currently Coral Sports offer the cash out option on the following range of sports and betting markets:
Football – Match Betting, Next Team to Score, Correct Score, HT/FT, Both Teams to Score, Double Chance, 1st Half Result, 1st Half Correct Score, 2nd Half Result, 2nd Half Correct Score, 1st Half Double Chance, 2nd Half Double Chance, Both Teams to Score in Both Halves, Both Teams to Score in 1st Half, Both Teams to Score in 2nd Half, Number of Teams to Score, To Score in Both Halves, To Score in 1st Half and To Score in 2nd Half Markets.
Tennis – Match Betting, Set Betting and Set Winner markets
Darts – Match Betting
Snooker – Match Betting
Coral also introduced Cash Out options during the Rugby World Cup and as such, the company may well extend its range of sports the bet is offered on over the coming months.
Can Cashing Out or Partially Cashing Out be profitable?
It can be, or it can cost you money. Like we mentioned earlier, it is a judgement call and at times, cashing out is the best option you can take as even if it only preserves a fraction of your original stake as otherwise you would lose it all.
However, it can also hit your finances if you cash out a bet too early and you find that your original selection comes in, especially seeing as the cash out settlement figure is likely only to be a fraction of what your original payout would be.
Successfully cashing out as a strategy isn't easy and to make the most of the bet it is well advised to keep well abreast of the information on the sporting event you have bet on to ensure if you do cash out, or partially cash out a bet, you are making the right choice.
Why Can't I Cash Out a bet?
Coral Sport provide a handy list as to why some punters may find they are unable to cash out a bet. The most common issues punters face are: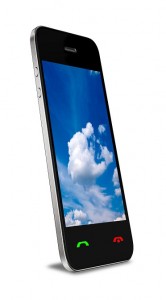 They have not signed the Cash Out My Bet agreement that Coral Sports require you to electronically accept the first time that you Cash Out a bet.
You used a free bet token to place a bet (these cannot be cashed out)
One or more of the selections on your bet are part of a different offer
One or more of your selections are not eligible to be cashed out
Cashing out isn't available on your selected event or sport at this time
Can I Cash Out a bet from my mobile or tablet?
Yes, Cash Out and Partial Cash Out can be used on mobile and tablet devices as well as via the Coral Sports website.