Age is proving to be no barrier when it comes to quality sprinkled with a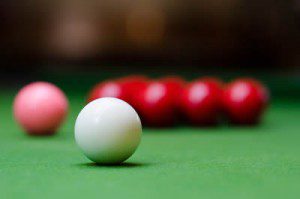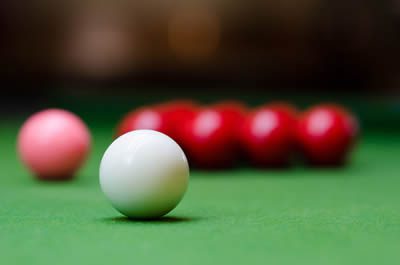 touch of genius in the world of snooker. This season, several of the 'older hands' in the game, Mark Williams, John Higgins and the irrepressible Ronnie O'Sullivan have been in superb form.
O'Sullivan in particular has hit new heights this season. The five-time World Champion has won five of the eight ranking events in the snooker season, the English Open, the Shanghai Masters, the UK Championship, the World Grand Prix and most recently the The Players Championship. He joins Mark Selby and Stephen Hendry as the only other players to have won five ranking events in a single season.
The Rocket has been picking and choosing which tournaments to play in due to the risk of burnout and his strategy has paid dividends this season as he has seen himself now ranked number 2 for the World Championships in Sheffield starting later this week, just behind the 2017 World Champion Mark Selby.
So the question is, can anybody stop O'Sullivan making it a sixth World Championship title in Sheffield over the coming few weeks and if so, who is the best bet to land the 2018 World Snooker Championship title?
As usual, we'll bring you a preview of the big event in Sheffield and then give you our tips on some players to watch and some solid bets you can make with Coral Sport on the event.
World Snooker Championship 2018 Preview
The event takes place from the 21st April through until the 7th May with the first round onwards taking place at the famous Crucible Theatre in Sheffield. Prior to that, a qualification tournament takes place which will see 128 players whittled down to just 16 who will join the 16 seeded players in the first round of the event.
The structure of the tournament is as follows:
First Round – Best of 19 (16 matches)
Second Round – best of 25 (8 Matches)
Quarter Finals – Best of 25 (4 Matches)
Semi Finals – Best of 33 (2 Matches)
Final – Best of 35 (1 Match)
Prize Pool
A total of £1,968,000 is up for grabs with the prize money divided as follows:
Winner – £425,000
Runner Up – £180,000
Semifinalist – £80,000
Quarterfinalist – £42,500
Last 16 – £27,500
Last 32 – £18,000
Last 48 – £13,500
Last 80 – £9,000
Televised Highest Break – £10,000
Non-Televised Highest Break – £1,000
In addition to this the prize for a maximum break has been boosted to £40,000 from the First Round onwards with any 147 made in qualifying earning a player £10,000 (this has been won already by Liang Wenbo but may yet be shared by other players if they hit a 147 in the remaining qualifying games).
Top 16 Seeds
The top 16 players in the World Rankings are seeded into the First Round at the Crucible Theatre and will take on one of the 16 qualifiers from the qualifying tournament in that game. The 16 seeded players and their rankings are as follows:
Mark Selby (England)
Ronnie O'Sullivan (England)
Ding Junhui (China)
Judd Trump (England)
John Higgins (Scotland)
Barry Hawkins (England)
Mark Williams (Wales)
Shaun Murphy (England)
Kyren Wilson (England)
Neil Robertson (Australia)
Marco Fu (Singapore)
Stuart Bingham (England)
Luca Brecel (Belgium)
Anthony McGill (Scotland)
Ali Carter (England)
Mark Allen (Northern Ireland)
Seven of the top 16 players in the event have been crowned World Champion. Ronnie O'Sullivan (5 wins), John Higgins (4 wins), Mark Selby (3 wins), Mark Williams (2 wins), Shaun Murphy, Neil Robertson and Stuart Bingham (1 win each). Three former World Champions also entered the qualifying rounds Ken Doherty, Peter Ebdon and Graeme Dott.
What do the Bookies think?
The bookmakers have already made their mind up as who is the man to beat for this year's World Championship title and unsurprisingly it is the in-form Ronnie O'Sullivan who is the short-priced favourite to win the event. The full list of players rated with a chance of landing the top prize in snooker are as follows (odds provided by Coral Sport):
Ronnie O'Sullivan – 15/8
Mark Selby – 4/1
Judd Trump – 8/1
John Higgins – 9/1
Ding Junhui – 14/1
Neil Robertson – 14/1
Mark Williams – 14/1
Barry Hawkins – 22/1
Shaun Murphy – 22/1
Mark Allen – 25/1
Stuart Bingham – 25/1
Kyren Wilson – 33/1
Luca Brecel – 40/1
Marco Fu – 50/1
Ali Carter – 50/1
Ryan Day – 50/1
66-1 Bar
Our Tips
After superb wins in five big ranking tournaments, it is easy to see why Ronnie O'Sullivan is the hot favourite with the bookmakers but who are the players who are most likely to give the Rocket a serious challenge this week?
You cannot overlook Mark Selby, the Leicester-born World Number 1 is a three-time winner of this title and he is one of the best match players on the circuit and he has the stamina to last what is a very intense and draining fortnight of snooker for those that reach the latter stages of the tournament. His mental fortitude is also very underrated and he is without doubt O'Sullivan's main threat, although the pair cannot meet until the final due to being the top two seeds.
Judd Trump is certainly due a big win. He hasn't won since the European Masters in Belgium back in October and as yet, he hasn't produced the level of performance that his talent deserves at the World Championship, although he is a beaten finalist. Trump's form is such that he is a bit of an outside shot given how erratic his performances have been this season.
Veterans John Higgins and Mark Williams have both beenin great form winning three events apiece on the tour this year and both have the game to go far in the tournament. Higgins was a beaten finalist last year while Williams hasn't graced the final in a few years but has the talent and temperament to go all the way in the event.
For me, a good outside bet here is Shaun Murphy, he has beaten Ronnie O'Sullivan in a final already this year and his style of play is better suited to longer format games. He has a good record at the Crucible, being a former World Champion and if he can hit his best form, he could be a solid bet for at least the semi-finals.