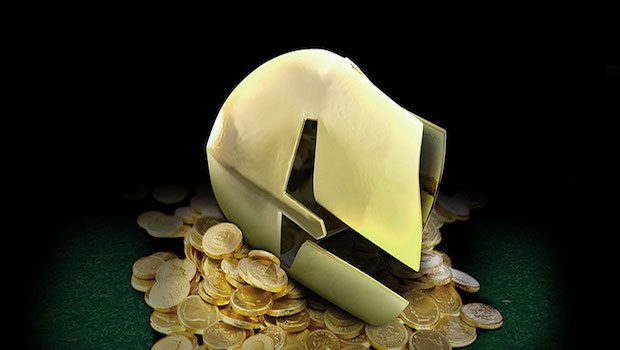 Published on October 9th, 2017 | by Ian John
Can You Become an Elite Warrior With Bet365 Poker's Latest Promotion?
It is generally rare that a site will offer a promotion that exclusively targets its
higher-spending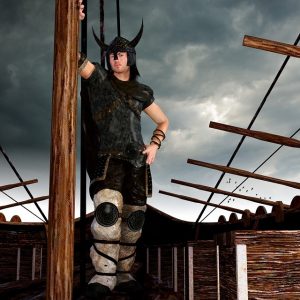 players
. Usually these players will be offered a number of incentives to continue playing at the site through a loyalty scheme or similar and this means most promotions tend to be aimed at the more casual player.
However, Bet365 Poker's new Elite Warrior promotion is different. This offer is only for players that are currently at the Platinum or Diamond Loyalty Levels in the new Loyalty Club on the site and that means it is a rather exclusive promo.
Of course, you need to be a Bet365 Poker customer in order to participate in this offer, and not just a new one but a valued, loyal customer who plays regularly on the site. If you would like the chance to become one of these types of customers then why not sign up now? There's a brilliant Bet365 No Deposit Bonus offer available for all new customers which includes a no deposit bonus of 5 Euros when you sign up, plus a 100% deposit bonus, plus the chance to earn more free tournament tokens when you complete your first deposit and a special Welcome Mission.
Once you have signed up and have been playing on the site for a decent amount of time, maybe you can progress through the Loyalty Levels and take part in the next Elite Warrior promotion, or one similar to it only for Bet365's most exacting of players.
Let's now take a closer look at the Elite Warrior promotion and explain exactly how it works and what you can earn by participating in it.
How do I become an Elite Warrior at Bet365 Poker?
As we have clarified earlier in this article, the Elite Warrior promotion is only open to players that have attained either the Diamond or Platinum Levels of the new Loyalty Club. Assuming that this offer applies to you then you can participate in the promotion, which runs from midnight on the 2nd October, through until 23:59 on the 29th October.
To enrol in the promotion, load up your Bet365 Poker client software or mobile app and then head to the Elite Warrior promotional page. If your current Loyalty Club Level is either Diamond or Platinum then you will see a Start button on the screen which you can click on to enter yourself into the promotion.
What is particularly pleasing about this offer is that it is available across the full spectrum of Bet365 Poker games. The aim is for you to play in real cash games on the site on the cash tables, sit & go tables or in multi table tournaments. You can also play in Twister Poker matches and the new Six Plus Hold'em tables too.  You can also play in other forms of poker available at Bet365 Poker, not just Texas Hold'em.
As you play on these tables you will either contribute towards the Rake (on Cash Tables) or the Tournament Fee (on Sit & Go or Multi Table Tournaments). In either case, every time you pay either of these fees, the software will register how much you pay.
Over the course of the promotion, your contributions will accrue and you will work your way towards a set of milestones. Each milestone when reached will offer you a different cash reward.
The table below lists the seven different Milestones available in the offer, together with the amount required to be paid in Tournament Fees or Rake, as well as the Reward on offer and the cumulative spend you will need in order to realise each successive milestone in the offer.
| | | | |
| --- | --- | --- | --- |
| Milestone | Required Rake/Tournament Fees | Reward | Cumulative Amount of Rake/Tournament Fees Required. |
| 1 | €500 | €50 | €500 |
| 2 | €500 | €50 | €1,000 |
| 3 | €500 | €50 | €1,500 |
| 4 | €1,000 | €100 | €2,500 |
| 5 | €1,500 | €150 | €4,000 |
| 6 | €2,500 | €250 | €6,500 |
| 7 | €3,500 | €350 | €10,000 |
How are my Rewards paid to me?
As you can see, each of the seven Milestones offers players a cash reward, which can be as little as €50 or as much as €350 depending on the milestone reached. The good news for players participating in this offer is that these cash rewards are given to players as withdrawable funds.
What this means is that there is no wagering requirement on this bonus cash, which is a rarity on any offer on any poker site. You can, if you wish to do so, take your cash bonus from the Elite Warrior offer and withdraw it straight back to your bank account.
It is worth remembering too that as you play in this promotion, you will be earning Status Points which will count towards your progress in the Bet365 Poker Loyalty Club. This means that by playing in this offer you are giving yourself every chance to maintain or even improve your current Loyalty Level and thus, be eligible for any similar future promotions that Bet365 Poker may run.
Furthermore, these bonuses are paid on top of any winnings that you may achieve through playing on any of Bet365 Poker's games. If you are good enough, or lucky enough, you may well be able to earn enough from your playing to ensure that all the bonus cash you receive as part of the Elite Warrior promotion simply adds to your overall profit for the month.
How do I improve my Level at Bet365 Loyalty Club?
If you are not yet eligible for the Elite Warrior promotion but want to work your way through the Levels to perhaps be eligible for a future promotion, then the best way to do this at Bet365 Poker is simply to play more games, more often on the site.
Every time you wager at Bet365 Poker, as a member of the Loyalty Club (which all Bet365 customers are) you will earn Status Points for your Rakes paid and your Tournament Fees paid. The more of these Status Points you earn in a month, the higher you will climb through the Bet365 Loyalty Levels.
Remember, you can participate in this promotion and play all the top games at Bet365 Poker via your mobile, as well as desktop which is a sure-fire way of giving you additional opportunities to earn more of those key Status Points to ensure you become an Elite Warrior yourself one day.