There's lots of great eSports Betting available this week with Bet365 Sports new and improved eSports betting service. There's some exciting Starcraft 2 action as well as DOTA 2 gaming to enjoy, but first let's check out a major incident that occurred at the weekend at the League of Legends World Championships quarter finals at Wembley Stadium.
Rare Bug Halts LoL Worlds Quarter Final But Fnatic Bounce Back To Claim Semi Spot
It hasn't all been quite plain sailing in the League of Legends World Championships this week. As the eight qualifiers got together to compete for a place in the semi finals at Wembley this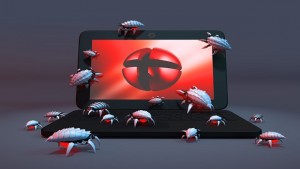 week, the Gremlins were afoot when it came to the clash between Fnatic and Edward Gaming.
The 2011 Champions Fnatic were a game up following their first match against Edward Gaming but in the second match, Fnatic's player Reignover, noted that his character Gragas was having issues when he pressed the "Q" key, triggering his "Q" ability.
Technical support surrounded the player to try and ascertain whether it was a hardware issue, or a software glitch but after a few minutes, Riot, the sponsors of the event, revealed that this was a a very rare bug that only affects this character infrequently.
Although rare, it was affecting the chances of Fnatic's player winning his match up and Riot determined that the fairest solution was to offer him a rematch which he accepted and then won. Fnatic also won the third game in the best of five match up to earn themselves a semi final place.
Also joining them in the semi finals are Origen, who defeated yoe Flash Wolves 3-1 and SK Telecom T1 who comprehensively outplayed ahq e-Sports Club 3-0 to book their place against each other in the semi finals. KT Rolster will take on KOO Tigers on Sunday to determine who will make up the final semi final spot and face off against Fnatic.
Next week, the Semi Finalists will head to the Expo in Brussels, Belgium to decide who will be competing for the 2015 event. Two of the semi finalists, SK Telecom T1 and Fnatic are previous champions (Fnatic winning in 2011, SK Telecom in 2013) and either team could become the first two-time winner of the event.
As always, stay tuned to Bet365 Sports eSports coverage over the coming week as the Semi Finals kick off.
The Dota 2 eSports Champions League 2015 Autumn kicks off in China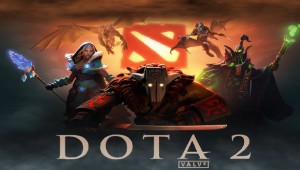 After a up and down performance at the ECL 2015 Spring Championships saw Invictus Gaming bounce back from a defeat in the first round of the knockout phase to win the overall title by gaining revenge over their conquerors, CDEC Gaming in the final, 16 teams will battle it out in China over the coming weeks in the Dota 2 eSports Champions League Autumn tournament.
The Autumn tournament will see Invictus Gaming, as winners of the Spring Championships, earning a place directly in the playoff stages. This means the other 15 teams will compete in three groups of five teams over the coming weeks, with each group having just one playoff spot up for grabs.
The action has already got under way in Group A this past weekend with four matches being played and both FTD club and E-Sports Dream will be happy with their 1-0 starts. CDEC Youth and EHOME King both have a 1-1 record with DUOBAO having lost both their games.
Group A games will be played to a finish over the next couple of weekends, with games scheduled for Friday 23rd and Saturday 24th October and the final two games in the Group on Friday 30th October.  Once Group A has finished, then Group B will kick off and so on until the playoff places have been decided.
Any competition featuring some of China's finest eSports teams will always be a popular betting option so expect to see plenty of good quality betting on which of the teams in each group will be winning their games over the coming weeks, especially since Bet365 have radically improved their eSport betting options in recent times.
StarCraft 2 2015 Kung Fu Cup Season 2 Gets Under Way
This weekend 16 of the best StarCraft 2 players got together to compete for the second season of the 2015 Kung Fu Cup. Based in China and with players from all over the world represented, this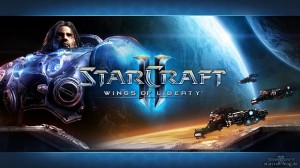 second season comes after the first was won in June by the South Korean ace Trap, who defeated Norwegian player Snute 4-1 in the final.
The finalists are back alongside fourteen other top quality StarCraft 2 players including soO of team SK Telecom T1, as well as three members of team KT Rolster, Stats, Zest (who replaced the original invitee Flash) and Life.
The action began over the weekend with the Group Stage of the competition and already there has been something of a shock as last season's finalist Snute was eliminated in the first Group stage.
Ukranian player Bly and South Korean ace Stork qualified from Group C ahead of Snute, with Stork winning the all important fifth game in the group to earn the final qualifying spot.  Korean players will make up seven of the eight quarter final spots after soO and PartinG qualified from Group A. Life and Stats qualified from Group B and Zest and Trap made the last eight from Group D.
Over the next week the competition will play to a climax which means that from Tuesday, when the quarter final starts, there should be plenty of top quality betting available on the quarterfinal match ups and more.
Those quarter finals see soO take on Stats, Bly take on Trap both on Tuesday and then on Wednesday, Life takes on PartinG and then Zest faces Stork in the last quarter final game. The semi finals take place on Friday 23rd, with the Final on Monday 26th October.