This weekend sees one of the biggest fights in modern times taking place in Las Vegas Nevada as the undefeated World Champion Floyd Mayweather defends his perfect 49-0 record and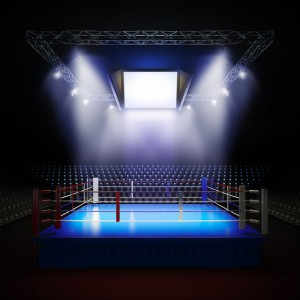 attempts to become the first modern fighter ever to go 50-0 against the underdog Conor McGregor.
The Irishman has made his name as a high quality and controversial mixed martial arts (MMA) champion who has won belts at two weights in this form of combat sports. However, McGregor will now be taking on a multiple weight World Champion who has beaten over 20 other World Champions in his career and who is reckoned by some pundits, to be amongst the best boxers to have ever lived.
The build up to the fight has seen the hype train building up the fighters, who even undertook a four date tour across North America and Europe at four prestigious venues to promote the fight and give fans a little taste of the mud-slinging you have come to expect in the run up to some of boxing biggest matchups.
In this article, we are going to take a look at how Bet365 Sport is viewing the fight, what their odds are on the key markets and who they feel will come out on top before we give you our predictions for some of the best value bets available at Bet365. But first let's begin by taking a little preview of the action that will get under way in Las Vegas on Saturday night.
Fight Of The Year Or Farce of the Century?
While the fight is certainly a hit with many punters, with betting on the fight expected to be very competitive indeed, there are a large number of boxing experts who reckon that the fight could well turn into a farce. McGregor's credentials as a boxer are pretty much untested as he has never fought a professional fight as a boxer in his life, and he is going up against one of the most skilled boxing champions of all time.
It all makes somewhat grim reading for fans of the Irishman who hails from Crumlin in Dublin. McGregor certainly began his life in combat sports as a boxer, but switched in his teens to MMA where he was eventually signed by Dana White's UFC and it was here that he became a two-weight World Champion, ostensibly due to his tenacity, fearless nature and his boxing skills.
However using boxing skills against opponents who are not specifically trained boxers is one thing. Using them against arguably one of the legends of the sports in your first professional fight is something else and it is for this reason that many punters fear that Saturday night's battle could turn into one of the most one-sided bouts in the history of the sport.
Indeed, Mayweather himself has promised to knock out McGregor in the fight, which when you consider Mayweather has knocked out just one opponent since 2012, is a big claim to make. Indeed, the Boxing legend has stated that if McGregor manages to last the entire fight, then regardless of the outcome, Mayweather will view that personally as a defeat.
Half the problem for boxing experts and punters alike is that there has never been another matchup between two combat sports specialists quite like this and nobody really knows what to expect, other than fireworks, fury and an incredible spectacle.
How will the Mayweather v McGregor fight unfold?
It may be futile trying to predict how the fight will unfold as each of the boxers teams will be trying to second guess how their opponent will approach the fight. My gut feeling is however that both fighters will feel more comfortable fighting to their strengths and that means that in the early rounds, I see McGregor as being the aggressor.
The Irishman has earned a reputation as a fast starter in MMA, indeed he won his first world title by knocking out opponent Jose Aldo in just 13 seconds, and I think he will seek to catch Mayweather out early on by launching a series of attacks on the champion.
Unfortunately for McGregor, that also plays into the hands of Mayweather, who is rated by many as the best defensive counterpuncher in the history of boxing and who has built his career on his ability to turn his opponents aggression against them, by picking up scoring punches and moving out of trouble.
I see the opening two or three rounds following this shape and at this point, I think McGregor will feel, like many of Mayweather's opponents have who have tried similar tactics, that he may need to take more risks in order to try and cause his opponent a few more problems.
This I fear could be the Irishman's undoing as if he does try to take more risks, his defence, which is likely to be rudimentary at best against a professional, experienced boxer, may well let him down and it is around Round 4 or 5 that I would expect Mayweather to start to land the telling blows and perhaps even win the fight.
That is how I see events transpiring, but how does Bet365 see it and what odds could I get on placing some bets on these outcomes?
Mayweather v McGregor Betting Odds from Bet365 Sport
To Win The Fight
Bet365 certainly agree with my assertion that Mayweather is by far the most likely winner, although the boxing legend is considerably shorter odds now than he was a few months back. Bet365 are offering 2/7 on Mayweather winning the fight, with McGregor 11/4. They are still short odds but nowhere near as short as the 1/25 that one Las Vegas bookie was offering on a Mayweather win in the week following the announcement of the fight.
If you want to back the draw, then that is a 40/1 chance with Bet365.
Method of Victory
You can back Mayweather to win by KO or TKO at odds of 4/5 with Bet365, which is again a little short for me to be interested in betting. McGregor in comparison is 3/1 to win in the same manner and given the trash talk from both boxers in the lead up to the fight, it seems unlikely that this one is going to go the distance.
Round Betting
This is the bet which I think will appeal to most punters and in my review of how I see the fight going, I think that Round 4 or Round 5 are solid bets for a Mayweather victory. You can back either of these options at 16/1 with Bet365 Sport.
A more flexible bet however may be to back the 5/1 on offer with Bet365 Sport on Floyd Mayweather winning in Rounds 4 to 6, which is currently available and is a market leader price at the time of writing.
However the fight pans out on Saturday night, it is sure to be a moneyspinner for both combatants and the question will be whether fans received value for money from the pair in what was one of the richest fights ever organised. McGregor may well have won the verbal sparring before the fight but come Saturday night, I expect Mayweather to win the fight in the ring and in a relatively comfortable fashion.