After the launch of the Bet365 Poker Loyalty Club early in August, it's been somewhat quiet on the promotions front on the site. Sure, there €3,000 MTT Missions and Premium Steps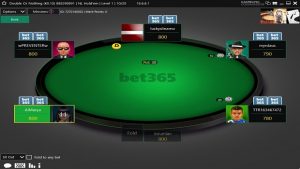 tournaments were still available for people to enjoy, but it had been a little while since the site had a promotion to really sink your teeth into.
Well fortunately now that has changed thanks to the return of a familiar promotion. The Pro Collector offer is now back at Bet365 Poker and this promotion gives you the chance to complete a number of different tasks in order to earn entry into two big money All-In Freerolls which will take place at the end of the promotional period.
Of course you do need to be a member of the site so why not sign up using the latest Bet365 Poker no deposit bonus code outlined on this site via the previous link? Not only will you get a free no deposit bonus of €5 to get you started, but you can also claim a superb 100% deposit bonus when you make your first deposit and there's free spins and plenty more free tournament tokens up for grabs for you to enjoy too.
What is Pro Collector?
Once you are signed up then taking part in all promotions is a doddle. With Pro Collector all you need to do is head on over to the Promotional Page on the Bet365 Poker website or app and then scroll down until you locate the Start button and click on it. Once you have done this, you are now confirmed as participating in the promotion.
This is important as only play after you have clicked this button will count towards completing your individual tasks. As such, it is advisable to click this button immediately when you load up the site to ensure all your qualifying play is logged.
The aim of the Pro Collector promotion is to complete a number of different tasks by collecting certain pairs of cards.  Each task follows on from the preceding task, so you start off by completing Task One, then you move onto Task Two and so on.
As you progress through the different tasks on the promotion, the tasks do become slightly harder to complete, hence it becomes more challenging to finish each task. The prize for most tasks is simply to unlock the next one, but when you complete Task Four, you will earn your first reward of a €10,000 Pro Collector All In Shootout Tournament Ticket, as well as unlocking Task Five.
The final task is Task Eight and when you complete this task after having completed all the others, you will earn a €20,000 Pro Collector Playable Tournament Ticket.
There is a limit of two tournament tickets available for each player, which basically means you are allowed to earn one ticket for each of the tournaments. What is important to note here is that while the €10,000 Pro Collector All In Shootout Tournament is an event where you are placed All-In each hand, the €20,000 Pro Collector is a tournament in which your poker skills will actually come to the fore and will allow you to play to give you a chance of winning on your own merit, rather than through luck.
The promotion runs up until 18:59 GMT on Sunday 1st October 2017, with €10,000 Pro Collector Freeroll taking place at 19:00 GMT on that date, and the €20,000 Pro Collector Freeroll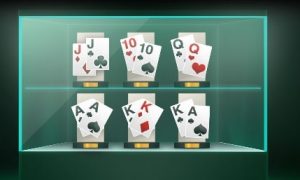 starting just 15 minutes later at 19:15 GMT.
What Tasks do I need to complete for this promotion?
There are a total of eight different tasks you need to complete as part of the Mission for this tournament. Completing all eight will earn you the two tickets, one into each freeroll, that is the maximum amount you can earn from the offer.
The full list of tasks and the rewards each offers is outlined in the table below:
| | | |
| --- | --- | --- |
| Task No | Task Requirement | Reward |
| 1 | Be dealt any of the following hands 20 times in total: 10-10, J-J, Q-Q, K-K and A-A | Unlock Task Two |
| 2 | Be dealt J-J or Q-Q 10 times | Unlock Task Three |
| 3 | Be dealt A-K 10 times | Unlock Task Four |
| 4 | Be dealt K-K or A-A 10 times | €10,000 Pro Collector All In Tournament Ticket and Unlock Task Five |
| 5 | Be dealt A-K 15 times | Unlock Task Six |
| 6 | Be Dealt Q-Q, K-K or A-A 15 times | Unlock Task Seven |
| 7 | Be Dealt K-K 10 Times | Unlock Task Eight |
| 8 | Be Dealt A-A 10 Times | €20,000 Pro Collector Playable Tournament Ticket |
In all cases, the requirement for the task must be completed on the No Limit Texas Hold'em Cash Tables at Bet365 with stakes of at least €0.05/€0.10 or £0.05/£0.10. Play on other Bet365 tables, tournaments, Sit & Gos and similar will not count towards you completing any of the requirements for each task.

There are a number of other key terms and conditions for this offer which are outlined below.
Key Terms and Conditions for the Pro Collector Promotion
Both Freerolls have a restriction on the number of entrants and if that number of entrants is reached via registration, then no further players will be accepted for the tournament.
Each of the Tasks must be completed one at a time. Therefore any pairs you collect from one task, will not count towards completing the requirements of another task.
For a pair to be collected, it has to be dealt to the player as their hole cards, not made using the community cards on the flop, turn and river.
Hands played on qualifying cash tables where there are just two players at the table will not count towards the promotion.
If you do not use any tournament tickets earned from this promotion for the freerolls they are to be used for, then they will expire once the tournament has been completed and they will be removed from your account.
The Pro Collector is a great way to enjoy some fantastic cash game poker at Bet365, while earning yourself a chance at a total of €30,000 in prize money. So why not see if you could be one of the lucky winners and get your October off to a flying start.