It is the return of a familiar promotion on Bet365 Poker this week as the popular and potentially profitable Premium Money Ladder makes a welcome return to the site. This promo offering poker players who play either via desktop and mobile the chance to earn themselves a little additional bonus cash from their real money play, which is always very useful in the months before Christmas.
The success of August's €100,000 Depositor Freerolls meant that Bet365 Poker customers would be looking for an equally appealing promotion in its place and the Premium Money Ladder promo, while not a new promotion, (it has been run on the site before), is certainly one that fits the bill for real money players.
Given that this is an offer that Bet365 Poker has used in the past, let's take a close look at the details of this promotion, how it works and perhaps most importantly of all; how you can take advantage of it to give yourself a chance of earning some very extra bonus playing cash over the coming weeks.
As always, we will pass on any of the Bet365 Poker promo codes you'll need to access this offer.
The Bet365 Poker Premium Money Ladder explained
At its core, the Premium Money Ladder promotion offers Bet365 Poker players the chance to earn a weekly bonus amount (paid in Euros) depending upon how much money they spend playing on the site in the week previously. The more money you spend, the bigger the bonus you will receive that week for playing.
However, only certain games are eligible for this promotion and to make matters slightly more confusing, you don't earn your coins (the basis of the promotion) at the same rate across the range of games that qualify for the promotion.
So there is a knack to maximising your playing on Bet365 Poker to ensure you get the most from this offer and we'll also explain that in our Premium Money Ladder Profitable Strategy section below.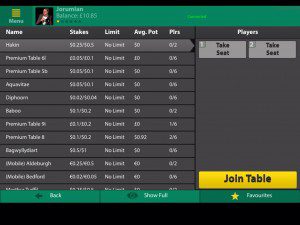 The first thing to note about this offer is that it is an offer which users must 'opt in' to in order to participate. Fortunately, doing this is very easy. Simply log in to your Bet365 account and visit the Premium Money Ladder promotional page on the website. Once there, you will see a green button with "Opt In Now" labelling it.
Click on this button and provided you have logged in, you will be accepted onto the promotion. Once you have opted in, you can then start to play real cash games in order to realise a bonus payment.
Over time, the Premium Money Ladder promotion has expanded to include Sit & Go games as well as cash table games and the good news for Sit & Go fans is that you can play in Sit & Go games of buy ins up to €50 and your registration fee will contribute towards your bonus award.
You can also earn coins towards your bonus award through playing on cash table games (up to €2/€4 in value). You can play either standard cash table games or Premium cash table games and there is an important distinction between playing on each type of game.
The aim of your real cash playing is to generate coins from the number of merit points you earn while playing at the tables. If you don't understand what merit points are, click the link for a superb explanation of how Bet365 merit points work.
For every 2 merit points earned on standard cash tables and sit and go's, you will earn one coin for the Premium Money Ladder promotion. However, if you play on the Premium cash tables, you will earn coins at the rate of 1 coin for every merit point earned, which is of course, double the rate.
The more merit points you earn, the more coins you earn and the more coins you earn, the higher up the Money Ladder you will climb.  There are 16 rungs on the ladder:
1st Rung – 250 coins – Earns a bonus of €5
2nd Rung – 500 coins – Earns a bonus of €10
3rd Rung – 750 coins – Earns a bonus of €15
4th Rung – 1,250 coins – Earns a bonus of €25
5th Rung – 1,750 coins – Earns a bonus of €35
6th Rung – 2,500 coins – Earns a bonus of €50
7th Rung – 3,250 coins – Earns a bonus of €65
8th Rung – 4,250 coins – Earns a bonus of €85
9th Rung – 5,500 coins – Earns a bonus of €110
10th Rung – 6,750 coins – Earns a bonus of €135
11th Rung – 8,500 coins – Earns a bonus of €170
12th Rung – 11,250 coins – Earns a bonus of €225
13th Rung – 13,750 coins – Earns a bonus of €275
14th Rung – 17,500 coins – Earns a bonus of €350
15th Rung – 25,000 coins – Earns a bonus of €500
16th Rung – 50,000 coins – Earns a bonus of €1,000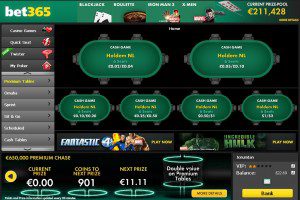 At any point in the process, you can clearly identify how many coins you have earned by visiting the lobby on your mobile or desktop. Here you will see you current coin total and after the first week of the promotion has completed, you'll also be able to see how large a bonus you have earned across all the completed weeks of the promotion.
With up to €1,000 available each week throughout September, the maximum bonus available is €4,000.
It is worth remembering that each new week, your coins total is reset back to "0" and you then have to earn a new bonus the following week from your real cash play as outlined above.
Premium Money Ladder profitable strategy
Of course, if you are a poker fan and have participated in this promotion before you'll understand that to get the best deal from it, you need to play in the Premium Cash Table games, rather than the standard cash table or Sit & Go games.
The reason for this being that you earns coins twice as quickly on the Premium tables at the rate of 1 coin per merit point. This means it is half as expensive to earn the same number of coins than doing so playing standard cash table games, or sit & go games.
Therefore, the simple strategy is to play as often on the Premium tables to maximise the benefits of this bonus to you.
One of the best things about playing on the Premium tables is that you can play on them from your mobile, as well as your PC, thus you have greater flexibility to participate in the offer as you can play from a mobile (provided you own an Apple mobile device, such as an iPad or iPhone).
So play often, play via mobile or PC, but predominantly play the Premium cash games to get the very best from this excellent Bet365 Promotion this September.