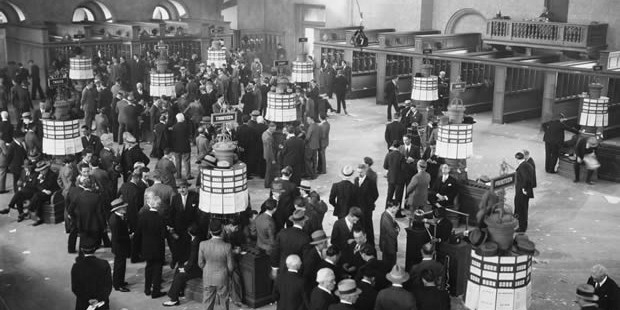 Bet365 Financials Betting Explained: An Updated Guide For 2017
stock exchange
 or the global currency markets are the domain of a different breed of gambler, such as investors and the like, but did you know that it is perfectly feasible to enjoy a
relatively risk-free flutter
on these markets, without ever actually having to understand a single word of what they are about?
So if you don't know your SENSEX from your DAX, or indeed you have no idea of the current exchange rate between the Euro and the Japanese Yen, then don't panic, you are not alone.
There are hundreds of other punters just like you still enjoying their own version of a flutter on the stock market thanks to Bet365 Financials.
What is the Financials section on Bet365?
At first, it may seem odd that on a site populated with sports betting markets, poker, casino gaming, slots and bingo, that there is even a Financials section listed at all. Certainly, the home page of the Financials section is not going to appeal to someone more used to a poker table or reels spinning.
However, the somewhat stat-heavy front page should not deter punters from looking at the site in a bit more detail as once you understand how you bet on these markets, it becomes increasingly clear that this is actually a very simple and easy to follow form of betting, somewhat similar to in-play betting on a sporting event.
Let's begin though by explaining what the different markets are on the Financials page of Bet365 before we move on to looking at how you bet on each of the markets.
Of course you will have to be a customer of Bet365 in order to bet on the Financials markets. Join today and you will be able to use a Bet365 bonus code when you create a new account.
Sky New Customer £10 No Deposit Bonus
Bet365's Financial Markets explained
There are essentially two different types of markets available on the Bet365 Financials section:
Stock exchanges
These are the four options:
FTSE is based in London, Wall Street is New York, DAX is Germany and SENSEX is based in Mumbai in India.
There is no real need to explain in great detail what each of these exchanges does, simply to note that the amount of transactions undertaken in an exchange will affect the value of the exchange, which will rise or fall based on these transactions.
The fact that these financial centres are dotted across the globe means that you can usually bet on at least one or two of these markets at any time of the day or night.
It is these rises and falls in value of the exchange that you can see mapped on the graph that scrolls across the front page when you click on any of these options, or when you click on the default page for the Financials section (which is always set to show the FTSE).
Currency exchange rates
As anybody who has ever travelled on holiday abroad will know, how much of a foreign currency your pound will buy you changes over time as the relative strength and value of each currency changes.
When the pound is strong, you will find you get more Dollars, Euro, Yen or Francs for your money, when it is weak, you receive less.
How much your pound in your pocket will buy you in a foreign currency is determined by the exchange rate of that currency. Similar to the stock exchange prices, these exchange rates fluctuate second by second, minute by minute and these fluctuations in currency value compared to another currency are what is tracked by the graphs on the currency exchange rate pages.
There are 11 different currency exchange rate pages on the Bet365 Financials pages.
Euro / United States Dollar
Great British Pound / US Dollar
US Dollar / Japanese Yen
Australian Dollar / US Dollar
US Dollar / Swiss Franc
Euro / Japanese Yen
Australian Dollar / Japanese Yen
Swiss Franc / Japanese Yen
Euro / Great British Pound
Great British Pound / Japanese Yen
US Dollar / Canadian Dollar
Now, the great thing to note here is that this is as much detail and knowledge you need about each of these markets in order to bet on them. There is absolutely no need to have a detailed knowledge of the mechanisms that drive the exchange rates or stock exchange prices up and down.
All you need to know is that these markets move frequently and because of that it gives you an opportunity to bet.
How to bet on the Financials markets at Bet365
There are two aspects of the bet to consider when you place a bet on the Financials Market.
The first is to select which type of odds you want, Moving Odds (odds which change automatically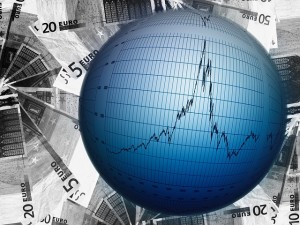 with the selected bet based on fluctuations in the market) or Static Odds (odds which remain the same, but where the market you are betting on changes based on fluctuations in the market).
The second option is to select whether you want to base your bet on what the market will be inside the next five minutes, the next hour or the next day.
The greater the time interval you choose, the less fluctuation there will be on the odds on display. The odds will change much more slowly on the Daily option, for example, compared to the 5 Minute option.
Once you have decided the type of odds and how long you want to base your bet on, you can now place a bet.
On the right hand side of the graph, you will see a list of market predictions complete with a set of odds. The default market prediction is that the market will be higher than the stated number, and you can either bet Yes that it will be higher, or No that it will not be higher.
The odds on each bet change frequently as the market falls and rises. The greater the difference between the market now and what you predict it will be in 5 minutes, hourly or daily, the greater the odds on that selection.
All you do to place a bet is click on the odds of the bet you want to place and enter your stake and click place bet, as you would any sports bet.
You can then watch the market fluctuate and at the end of the time period you selected, your bet will either be successful, and you'll receive a payout at the price you took, or it will be unsuccessful and you'll lose the bet.
In essence, Financials betting is simply predicting what you think the market will do in the allotted time frame. It is a bet that states the market will either be above a stated mark, or below it.
While a basic understanding of the Financials markets may prove helpful, it is not a necessity. Even the most experienced stock brokers in the world cannot accurately predict how a market will react, so there is no great advantage to be had for people who have a stronger understanding of these types of markets as opposed to traditional forms of betting.
If you are looking to dig deeper into what Bet365 has to offer, then have a look at our in-depth Bet365 site guides. We have articles on poker, sports, casino, and more to keep you informed.