Over the next few weeks we're going to intersperse these articles with a look at some of the most popular eSports games available to bet on and with a big week coming up on Bet365 Sports for fans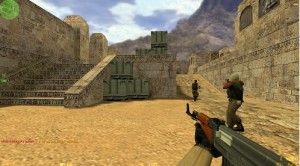 of Counter Strike: Global Offensive (CS:GO) it seems sensible to begin this week by explaining a little about this popular game.
There have been several games in the Counter Striker series, all produced by Valve. Each iteration has followed a similar structure with the player taking on the role of an operative as part of a team of five players who are pitted against another team of five players. In CS:GO, one team is tasked with planting a bomb, the other to defuse it, while the teams try to kill members on the opposite team.
Counter-Strike was originally released in 1999 and soon afterwards became the most played online PC action game in the world. Since then, it has received various updates and improvements, selling over 25 million copies worldwide across PC, MAC and next generation consoles (PS3 and Xbox 360).
It is a first person shooting game, with players able to use a combination of stealth, strategy and firepower in order to lead their team to success. Players can select from a wide range of weapons to use in the game depending on how they prefer to play, or the requirements of the game being played.
This coming week sees a couple of interesting Counter Strike : Global Offensive tournaments taking place. First up there is a minor WinOut.net CS:GO Championship being held in Philadelphia in the United States. A $20,000 purse has been put up by the sponsors as sixteen of the best Counter Strike teams from around the world compete for the title.
The action kicks off on Friday 4th September, with matches from Group A and Group B being contested. Counter Logic Gaming take on Bittersweet GG in the opener before eXcellence Gaming take on ACE Gaming in the second of Group A's games. In Group B 3sUP Enterprises face off against Counter Logic Gaming Red, while Enemy take on Swarm Gaming.
Groups C and D get started on Sunday, with the play offs, winners finals and Grand Finals all scheduled to take place on Sunday.
That's not all the Counter Strike : Global Offensive action available this week as the ESEA Premier Season 20 kicks off on September 6th in both North America and Europe as over 30 teams compete continentally to decide who is the latest winner of this popular competition, and who will then progress on to the playoffs.
There's plenty of other eSports betting action available across the weekend too in several other games.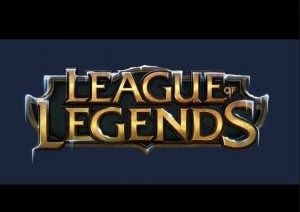 You may remember last week we told you that the final line up for the League of Legends 2015 Season World Championships should become clearer over the next fortnight and this week sees a host of games that will go a long way towards deciding who will claim the few remaining sports available out of the 16 spots in total.
First up on the 5th September, the Desafio Wild Card Tournament will finish in Chile with paiN taking on KLG for a place at the World Championships.
The result of that game will leave just three more places in the World Championships up for grabs, one from Korea and two from the Chinese qualification competition.
The Chinese qualifiers will be finalised on the 5th September too as their two qualifiers from four teams, Edward Gaming, Snake e-Sports, Invictus Gaming and Qiao Gu Reapers, will be finalised following the completion of the Regional Finals on Saturday.
The Korean regional finals also come to a head on Saturday with KT Rolster awaiting the winner of Friday's clash between CJ Entus and Jin Air Green Wings, with the winner of the final taking their place at October's showpiece event.
There's also the Riot League Championship North American Spring Promotion games starting  on the 6th September as Enemy take on Team Coast and Team 8 take on Team Imagine a few hours later.
StarCraft fans also have plenty to look forward to as on Thursday 10th September, there is a huge StarCraft2 Starleague clash between Rain and hero to look forward to.  This is a semi final clash between two teams hoping to join ByuL in the Final.
To finish off the StarCraft news, the final round of Proleague fixtures was played last week and CJ Entus, KT Rolster and SBENU were the teams celebrating as they progressed through to the playoffs.
It was a hugely competitive Round 4 competition with SK Telecom T1, the clear winner with a 6-1 record, however the three other qualifiers all shared a 4-3 record and SBENU only pipped another 4-3 record team, Samsung Galaxy, to the final spot by a leg difference of +1 to 0. The narrowest of margins.
The playoffs kick off on September 7th with KT Rolster facing SBENU with the winner progressing to face CJ Entus on September 8th. Finally, the winner of that second round match will progress to take on the all-conquering SK Telecom T1 in the final next weekend and we'll bring you more on that in next week's article.
As always, check back to Bet365 Sport throughout the week for all the latest eSports betting available across a wide range of different eSports as this relatively new betting market continues to grow in popularity.