On Friday 4th August, the new Football League season gets under way in England with newly relegated Sunderland taking on Derby County in the curtain opener to the new season. With the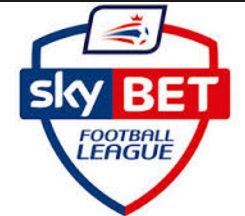 Premier League season still a week away, football fans of the lower three tiers of English soccer will finally see their teams in action after the long summer break.
For soccer punters, few days are quite as exciting as the start of a new season. Sure the Premier League may have more glamour, money and star names, but for many purists, the Football League is the heart of the game and where its roots lie. As such, betting on these three divisions has grown massively in popularity over the years.
In this article, we are going to take a look at some of the best bets in each of the three Football League divisions that get under way this weekend, including our pick for the team that we feel will be the outright winner of each of the three divisions.
While you can't used Bet365 Sport's Acca bonus with these games, you'll be delighted to know that the Bore Draw Money Back offer and Each Way Goalscorers are both available on all these games throughout the season.
Remember, if you have not yet signed up with Bet365 Sport then the start of the season is a perfect opportunity to do so. You can claim a fantastic Bet365 New Player Bonus worth up to £100 when you do. What better way to celebrate the start of the new season than with an extra £100 to bet with and outlined below are just some bets we think would be wise investments.
SkyBet Championship Preview
Opening Weekend Fixtures (all Saturday 5th August 3pm Kick Offs unless stated)
Sunderland v Derby County (Friday 4th August at 7:45pm – Live on Sky Sports)
Bristol City v Barnsley
Burton Albion v Cardiff City
Fulham v Norwich City
Ipswich Town v Birmingham City
Nottingham Forest v Millwall
Preston North End v Sheffield Wednesday
Queens Park Rangers v Reading
Sheffield United v Brentford
Wolves v Middlesbrough
Aston Villa v Hull City (5.30pm – Live on Sky Sports)
Bolton Wanderers v Leeds United (Sun 6th August at 4.30pm – Live on Sky Sports)
Preview
The Championship is always one of the toughest leagues to get out of, ambitious teams from League One mingle with teams that have dropped out of the Premier League (and have the benefit of parachute payments for several years thereafter) to create what is always a very tough and competitive division. New teams this season include relegated sides Sunderland, Middlesbrough and Hull City, while Millwall, Sheffield United and Bolton Wanderers were promoted from League One.
What you find generally in the Championship is that the teams that are newly relegated into the league, plus those who have been relegated relatively recently from the Premier League and still have the benefit of parachute payments, tend to be the stronger teams. It is much harder for teams that do not have these payments to make an impact, although it can be done as several teams have proved over the years (and as Huddersfield Town proved last season).
Over the summer, the likes of Leeds United, Middlesbrough, Sheffield Wednesday, Bristol City, Birmingham City and Wolves have been spending the larger sums of money, while Aston Villa have snapped up ex-Chelsea skipper John Terry. The biggest deal confirmed so far has been Sheffield Wednesday's £10m purchase of former Middlesbrough and Scotland striker Jordan Rhodes.
To Win Outright
This is a very competitive division this year perhaps more so than any other year in recent memory and the race for the title is wide open. The bookies favour Aston Villa, Fulham, Middlesbrough and Norwich with Wolves, Sheffield Wednesday, Derby, Sunderland and Hull City expected to push them hard.
Don't rule out Birmingham City either as manager Harry Redknapp has made some astute signings that could be enough to really push them on from the disappointment of last season into genuine contenders this year.
My money is going on Aston Villa (7/1 with Bet365) as they have a manager in Steve Bruce who is a past master at getting promotion from this division, they have made a key signing in John Terry and the infrastructure is there to be a top Premier League team.
To Be Promoted
Going up alongside Aston Villa (15/8 to be promoted with Bet365) will be two teams and this is extremely difficult to pick with so many sides in with a shout. However my two picks here based on their performances last season and what they have done in the transfer market this year are Middlesbrough (2/1) to go up outright and Birmingham City (6/1) to join them as playoff winners.
To Be Relegated
Three teams go down from the Championship and the teams I am tipping for the drop this year are Burton Albion (6/4), Millwall (9/4) and Barnsley (15/8).
SkyBet League One Preview
Opening Weekend Fixtures (all Saturday 5th August 3pm Kick Offs unless stated)
Bradford City v Blackpool
Bury v Walsall
Charlton Athletic v Bristol Rovers
Doncaster Rovers v Gillingham
Fleetwood Town v Rotherham United
MK Dons v Wigan Athletic
Oldham Athletic v Oxford United
Peterborough Town v Plymouth Argyle
Portsmouth v Rochdale
Scunthorpe United v AFC Wimbledon
Shrewsbury Town v Northampton Town
Southend United v Blackburn Rovers
Preview
There are some big names in this division nowadays with the likes of Blackburn Rovers, Wigan Athletic, Blackpool, Bradford City and Portsmouth all having Premier League experience in the past. League One is another competitive division, though perhaps not quite as competitive as the Championship and once again, it will be the teams with the larger amounts of cash and a solid infrastructure that should do well this season.
To Win Outright
Bookies have Blackburn Rovers as the clear favourites to win this division, but I'm not so sure they have the talent to win it outright. My choice here is Bradford City (12/1 with Bet365) who missed out in the playoffs last season and who have a very talented young team, a manager who knows how to get promotion at this level and experience of going very close last season.
To Be Promoted
Going up with Bradford City (4/1 for promotion) I'd definitely take Blackburn Rovers (6/4) to finish as the runner up and when it comes to the playoffs, I think the positive effects of a fine youth set up at Charlton Athletic (5/1) may be enough for the London-based side to steal a place back in the Championship at the end of the season.
To Be Relegated
There's a far greater disparity between teams in League one and I think those with little money will always struggle. Shrewsbury Town (11/8) are my best pick for relegation and I think the likes of Blackpool (11/8) and Bury (6/1) will struggle too. As the fourth team to go down, I think it will be tough for Oldham Athletic (5/4) to keep avoiding the drop as they have been doing in recent years.
SkyBet League Two Preview
Opening Weekend Fixtures (all Saturday 5th August 3pm Kick Offs unless stated)
Accrington Stanley v Colchester United
Carlisle United v Swindon Town
Chesterfield v Grimsby Town
Coventry City v Notts County
Crawley Town v Port Vale
Crewe Alexandra v Mansfield Town
Exeter City v Cambridge United
Forest Green Rovers v Barnet
Luton Town v Yeovil Town
Morecambe v Cheltenham Town
Stevenage v Newport County
Wycombe Wanderers v Lincoln City
Preview
Almost all the teams in League two are generally well-matched and this can be a division which sees the fewest amount of points between the top and bottom sides at the end of the season. As such, it is a tricky division to predict and with the finances of each club so similar, it can be which team does the best in the transfer market during pre-season and in January that finds themselves with the edge.
To Win Outright
After missing out in the playoffs last season in heartbreaking fashion, I am expecting Luton Town (7/1 with Bet365) to go one better this year. This is a talented team with some good young players bolstered by some key signings and if they can sort out their goalkeeping issues, they should go well this season.
To Be Promoted
Alongside Luton (who are 13/8 with Bet365 to get promoted)  I'm going to back Lincoln City (11/4) to snatch a promotion spot in their first season back in the Football League. I think Exeter City (4/1) will also go very well while I think a play off winner could be Wycombe Wanderers (5/1)
To Be Relegated
Two teams drop out of the league at the end of this season and my tips here are Newport County (7/2) and Crawley Town (4/1) to be the teams experiencing the pain of relegation come May.